It isn't so long ago that disability was a taboo subject, so much so that those who were defined by this one word were hidden. Locked up, hidden, rejected and ridiculed, their existence was very limited and often killed them.
Today, the 21st century in France allows us a more far-reaching and diverse view, and — even if discrimination against people who are different continues to appear here and there — inclusion is gradually becoming the norm over the years. Women have the same rights as their husbands, human beings who have a darker skin colour than others walk the streets, men and women who have a lover of the same sex can get married and people with disabilities… People with disabilities can have a life!
Beyond these prejudices
By "life", I mean going out, having friends, working, travelling, having children and grandchildren, and more. Having said that, I didn't choose the word "can" at random because "have" would imply an indisputable nature and ordinariness which, despite social progress, are unfortunately not yet a fact. So when people ask me what I do during the day, they often expect me to talk about books, video games, or other simple hobbies, not about my profession. .
Yet, that's what I do. And to say that this is more surprising than you could believe would not be a lie — or even an exaggeration — on my part, I assure you. Even when, oh joy, the person I'm talking to doesn't widen their eyes in amazement, most of the time their gaze does not remain neutral when they hear the details. Because no, I don't work in an office, parked in a corner, hidden by a computer. And no, if I write, I don't just write. Yes, I move around, I travel, I meet people, speak in front of groups, go to the other side of the world and drive… to earn a living — is that possible? It is.
It is.
Difficult is not impossible
Difficult is not impossible
Of course, it didn't happen overnight and of course I never thought of taking a job delivering the post on a bike or being a carpenter. As much as I would like to prove with all my heart that my wheelchair doesn't stop me doing anything, some of the evidence would be questionable only by being completely dishonest.
No, my decision, after having gone through my crazy ideas or my second-best ones, was to combine the job I was planning to do at the time of my accident with the experience I had to live through my disability. The first had been one of my loves, the second was imposed on me and was now an omnipresent part of my life, so how could I have abandoned either one? Communication on one side, disability on the other… We merge at the Dragon Ball and I find myself communicating about disability — bingo!
But I was able to do what I had wanted to do (blog, conferences) and develop this afterwards (travel) because I had the ability to do so. Physical I mean — no major urinary problems for example, no need for adaptation equipment either. Difficulties in concentration or tiredness might hit me sooner… Some people see my entrepreneurship as proof of courage, whereas for me it is more of an easy solution because there are no schedules and I am my own boss.
There are many disabilities. Some need to be accommodated, some need to work part-time at half, a third or a quarter of the regular hours and that can worry an employer or even just colleagues. But today there is financial help, there are adapted products, there are organisations — there are many solutions and if it seems a little complicated or a little laborious to start with, well… it's only at the beginning, until things are put in place.
It's such a tedious process for a person with a disability to look for a job that if they decide to do it, it's because they are motivated. Because we are always obliged to justify the fact that we do things differently, to prove that in spite of that, we can do just as well, or maybe even better.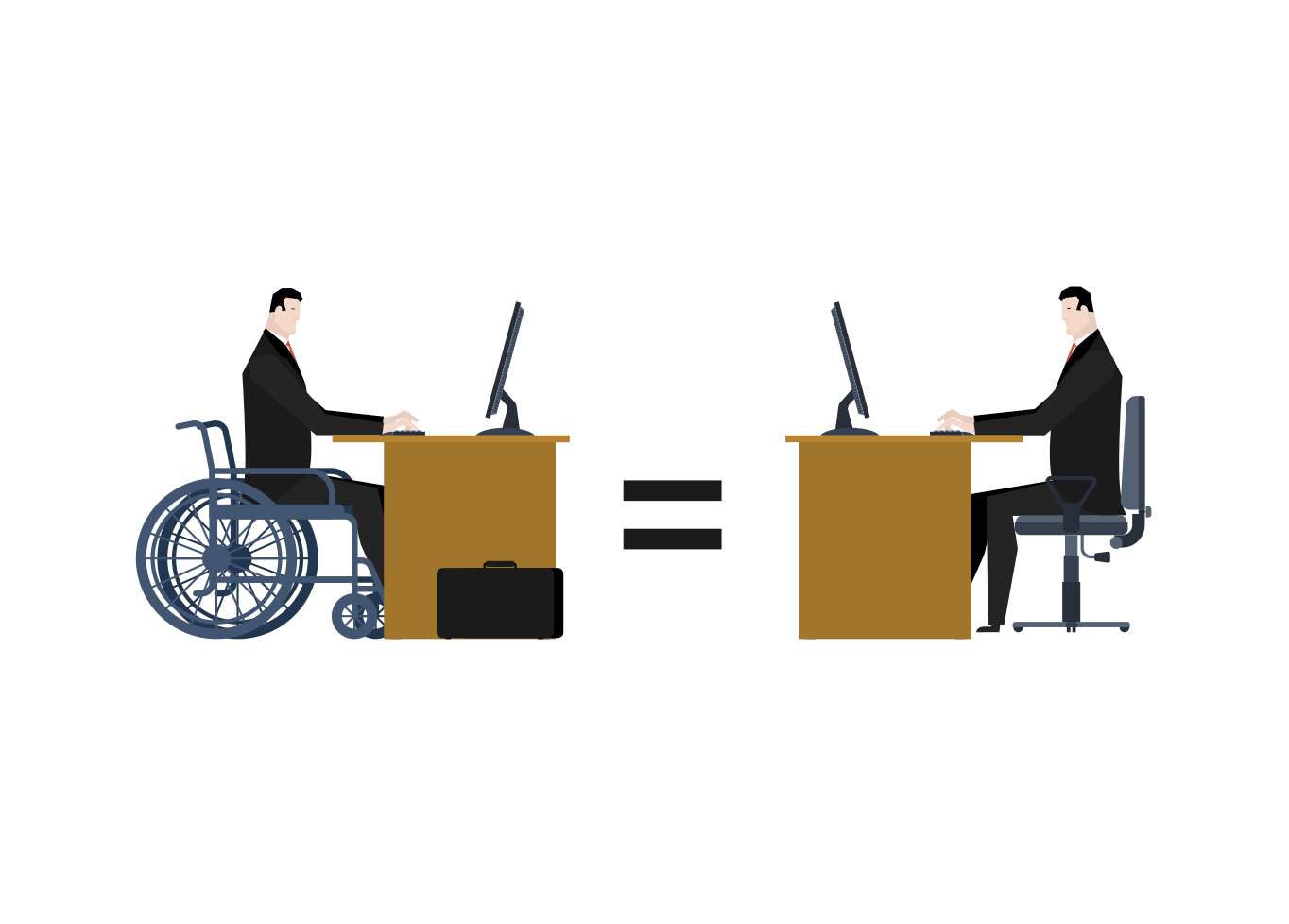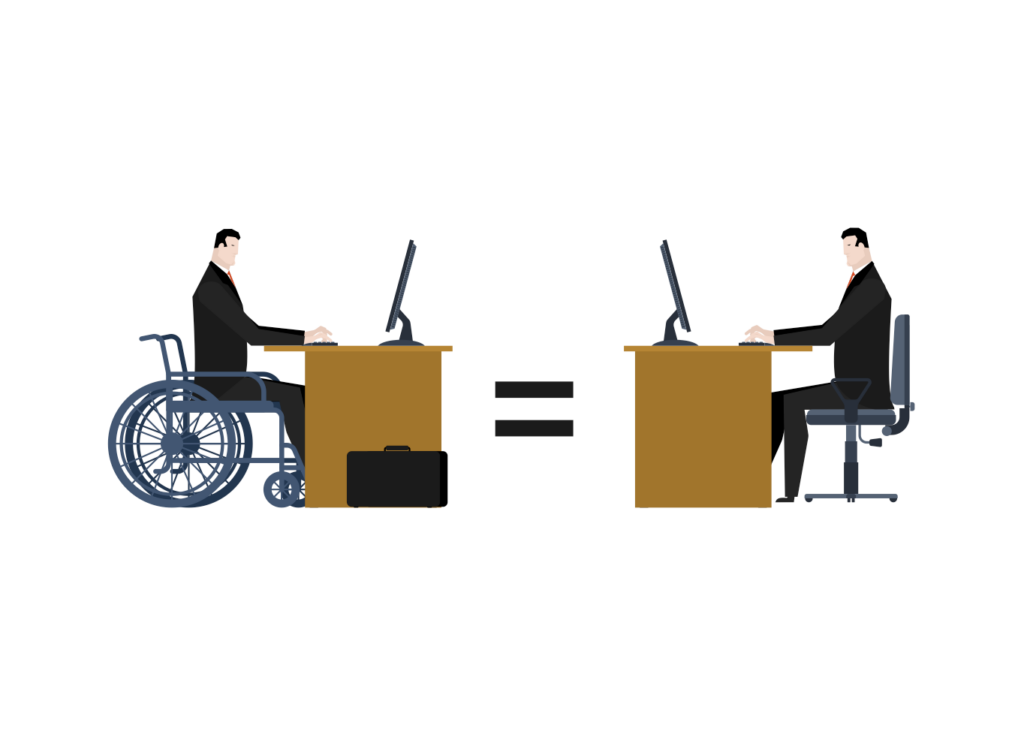 Each to their own job!
I have a friend who has Elers Danlos syndrome who is director of a choir and a musician. A paraplegic friend who works in the tax office. Another paraplegic friend who is a representative for a brand of medical equipment. A friend with multiple sclerosis who wants to set up an online shop for artisanal items. I know someone who is blind who works on reception at the local mayor's office… There are paralympic athletes, actors, authors, switchboard operators, artists, politicians, scientists… There are rich people, intellectuals, manual workers, people in power, insomniacs, hyperactive people, fathers and mothers… and then there are people with disabilities. Everyone has a job that corresponds to their abilities, their desires, their needs, their geographical location, their studies… And no two are the same, whether able-bodied or not, are they?