Driving-school for disabled drivers
Learning to drive with an adapted tuition driving-school vehicle
CATEGORY

I
 Learning to drive with an adapted driving-school vehicle
The disabled driving driving-school solution incorporates all the driving adaptations and aids that driving school professionals need to make driving accessible for people with reduced mobility:
> COMDIS
> LEHMDIS
> ACCELEG
> ACCEL III
> STOPDIS II
> ACCEL BIKE II
> ACCEL INDEX
> ACCEL QUAD
> PUSHDIS
The disabled driving driving-school solution offers a versatile range of adaptation which can be used to personalize the tuition vehicle to suit the learner driver's specific needs.
Safety
> Priority instructor controls
Depending on the disabled driving functions used:
> Driver-activation of the device on starting the vehicle
> Accelerator cuts out when braking
> Accelerator pedal deactivated
> Original steering wheel controls remain active
INSTALLATION
> Adaptations can be installed on all automatic vehicles with an electronic accelerator pedal.
> Equipements déclipsables pour concilier les deux modes de conduite, adaptée ou conventionnelle
Conformity
> UTAC-certified « Qualified driving school vehicle adapter »
> Complies with ECE R10 Rev.5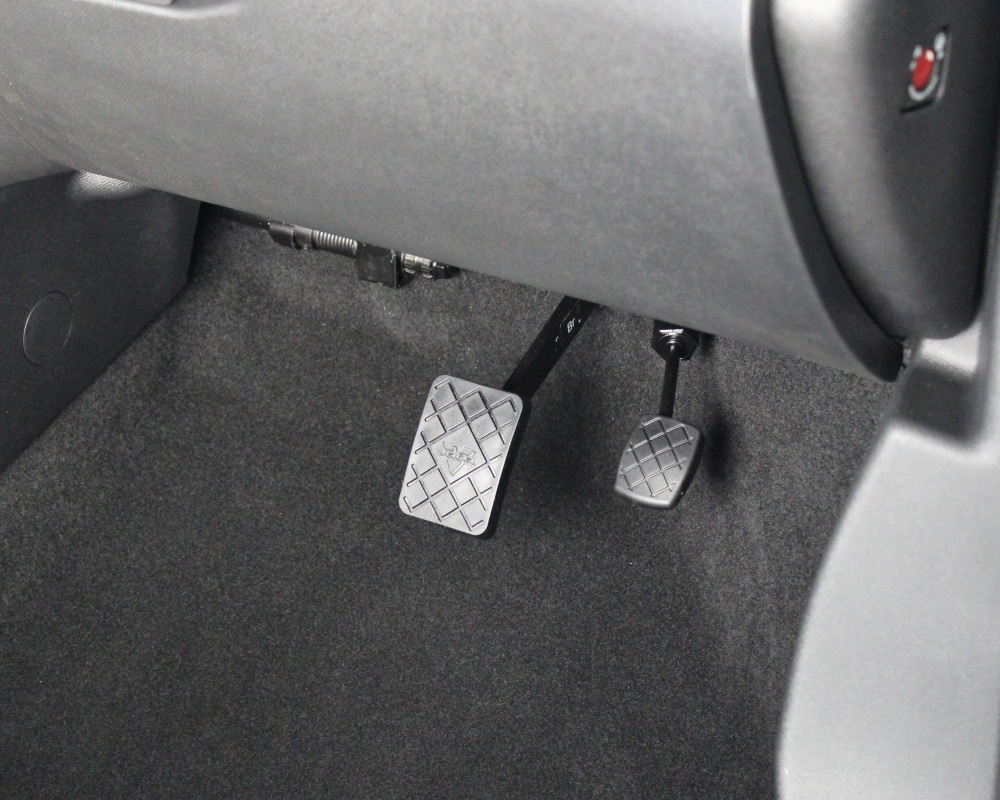 The opinion of our customers
Have a look at our innovative solutions that make driving easier and safe for everyone.