DRIVING SCHOOL OUTFITTING
With nearly eight hundred driving school outfitted vehicles in 2019, SOJADIS Equipment is year on year confirming its position as French leader in retrofitted driving school conversions.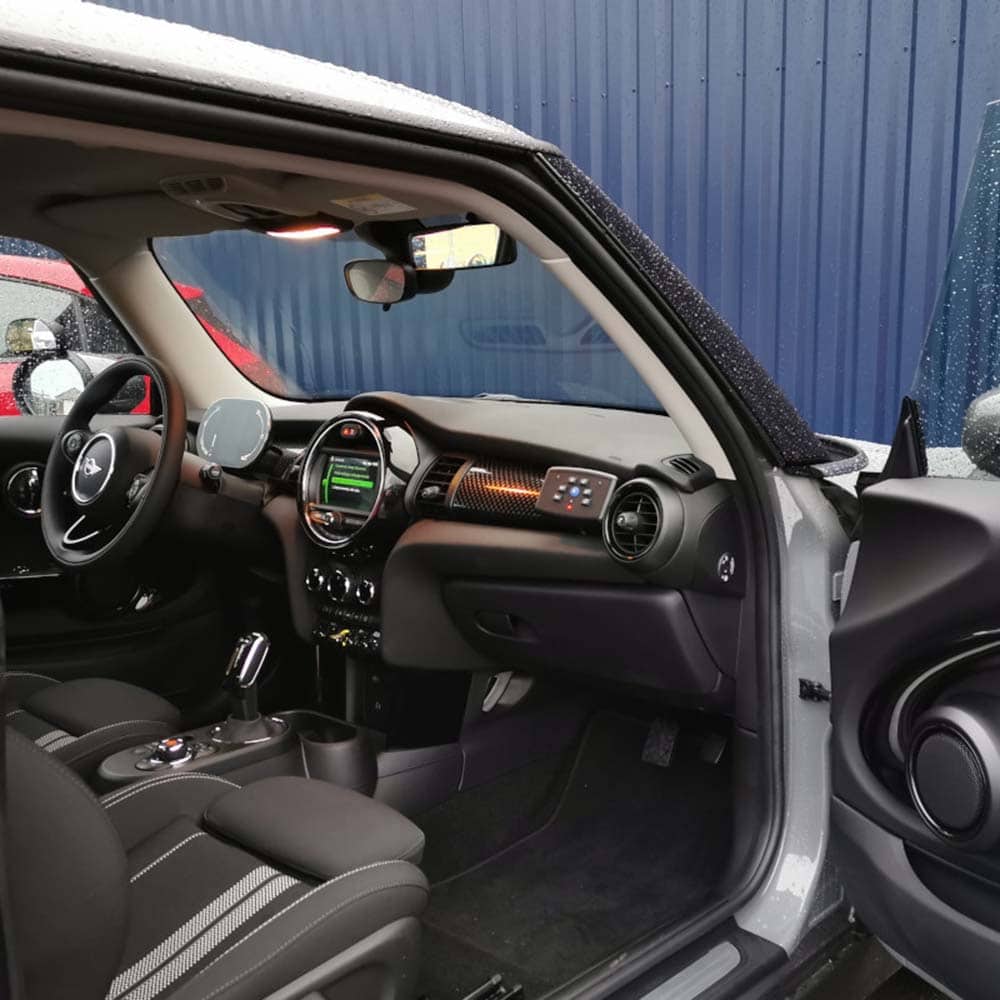 I
LEADING KIT
Developed by our in-house Design Office, the SOJADIS driving school kit is a turnkey solution for vehicle conversion according to the criteria and equipment set out in Article 6 of the Order of 8 January 2001:
> A dual-control audible alarm, lights and direction indicators within immediate reach of the instructor, with our MONIDIS driving school solution,
> Dual-control braking, clutch control and accelerating device (can be neutralised during driving tests) with our dual pedal,
> An extra internal rearview mirror and two additional external side mirrors.
Easy to install and use, the SOJADIS driving school kit.
I
QUALITY AND REQUIREMENT
SOJADIS Equipment is a reference player focused on the needs of driving instructors and on keeping abreast of regulations. It has been certified as a qualified driving school outfitter by UTAC since 2018.
To meet the requirements of the new regulations, defined by the Order of 27 June 2017, which entered into force on 1 January 2019, SOJADIS Equipment has set up a new procedure in its workshop at Notre Dame-des-Mauges.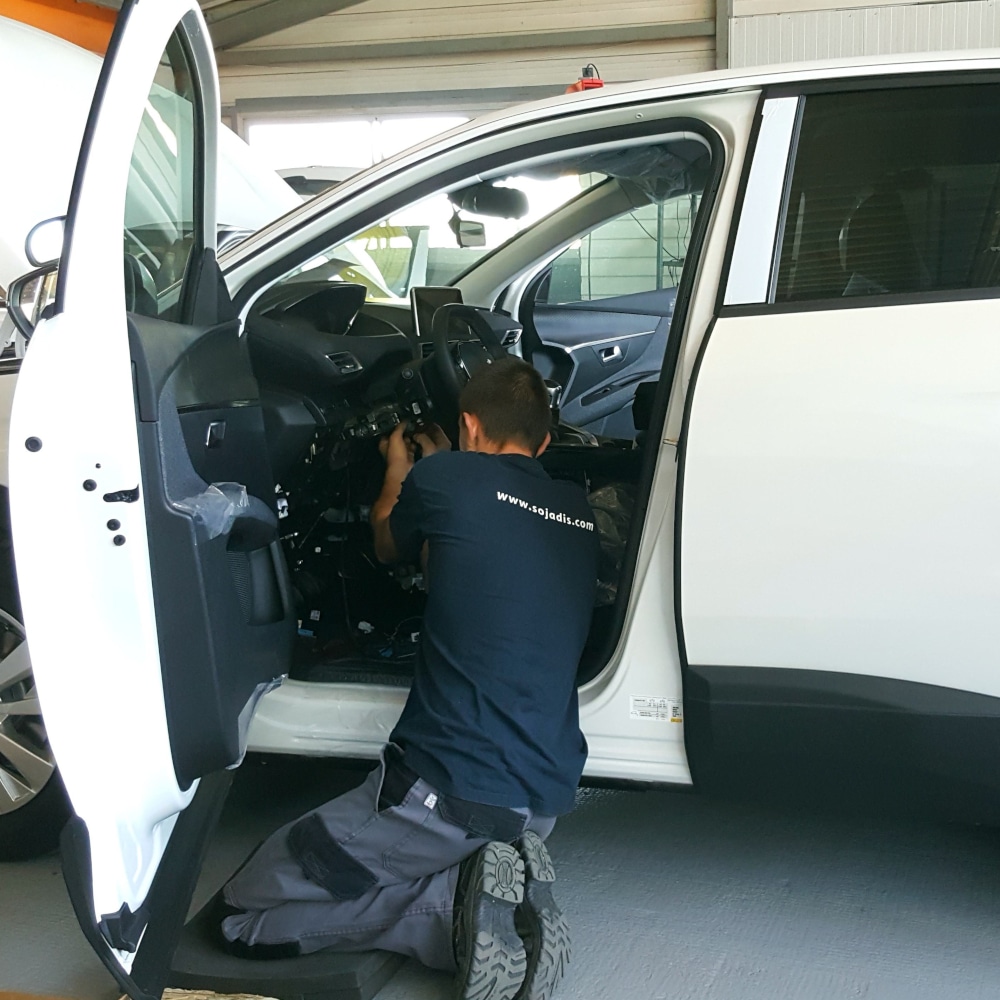 Retrofitted Driving School Conversion
Reception of the vehicle to be outfitted, brought by a carrier or by the customer himself.
Inspection of the vehicle as it enters our workshop.
Installation of driving school equipment in the vehicle.
Inspection of the outfitted driving school vehicle by our Quality Department.
Drafting of Appendix 1-A.
* Reversible adaptation certificate to be submitted for the inclusion of "school vehicle" on the vehicle registration document.
Delivery of the outfitted driving school vehicle to the carrier or customer.
You have an outfitting project?
INSTALLATION/AFTER-SALES SERVICES