Create innovative solutions that make driving easier and safe for everyone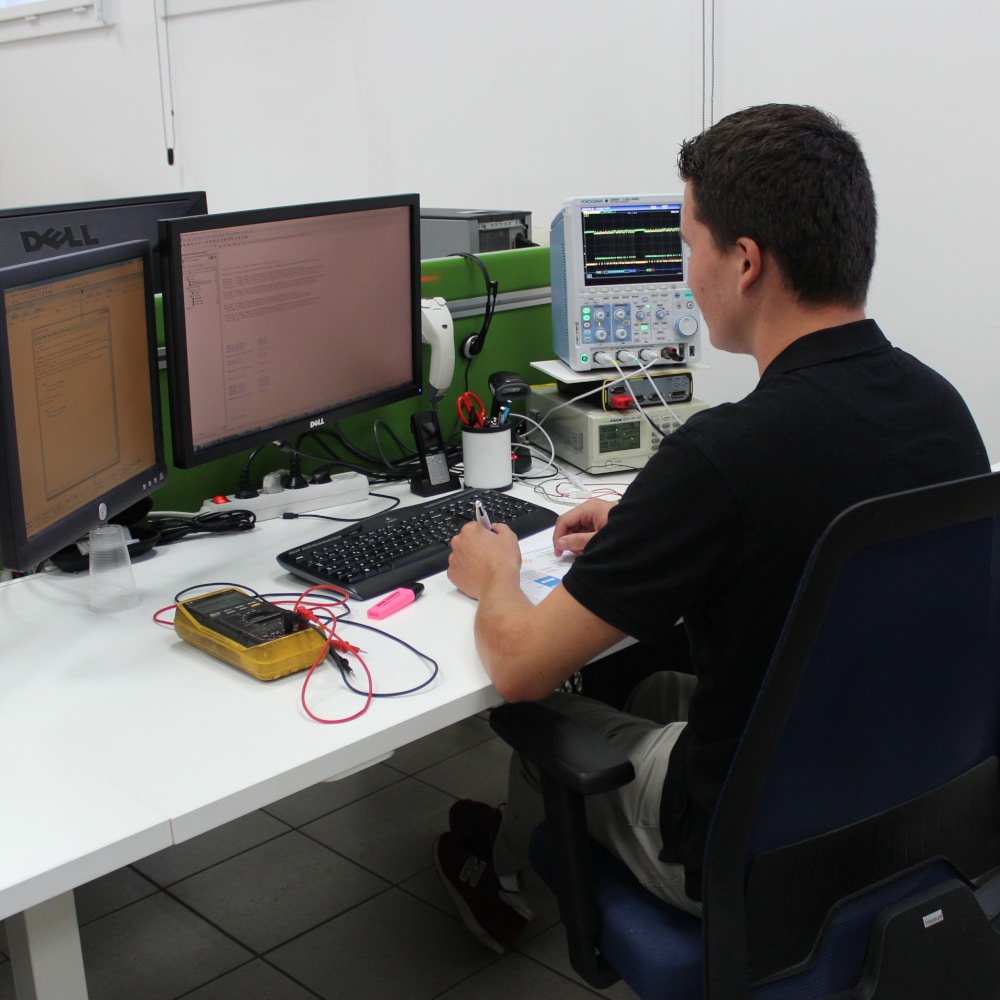 I
RARE KNOW-HOW
Since its earliest days, SOJADIS Équipement has been integrating the latest electronics into the design of its driving aid systems in order to answer the needs of users and vehicle manufacturers.
In 2006, SOJADIS developed the Octopus® integration card and its application software, enabling functions or equipment not initially provided for by the manufacturer to be integrated without intruding in the vehicle's central operating system.
Multiplexing technology makes SOJADIS Équipement one of the very few equipment suppliers in the world capable of installing automaker-approved electronic driving aids with the ability to communicate with the car.
I
FRENCH DESIGN AND MANUFACTURING
SOJADIS Équipement oversees all stages of the driving aid design and production processes thanks to its in-house design office and its assembly workshop ("laboratory"). The company also works hand in hand with health care professionals, such as rehabilitation centres and occupational therapists as well as with professionals in the automobile industry, such as car manufacturers, driving schools and insurance companies.
The systems components are produced by a network of local companies. Each driving aid undergoes strict traceability procedures and tests approved by French and European legislation.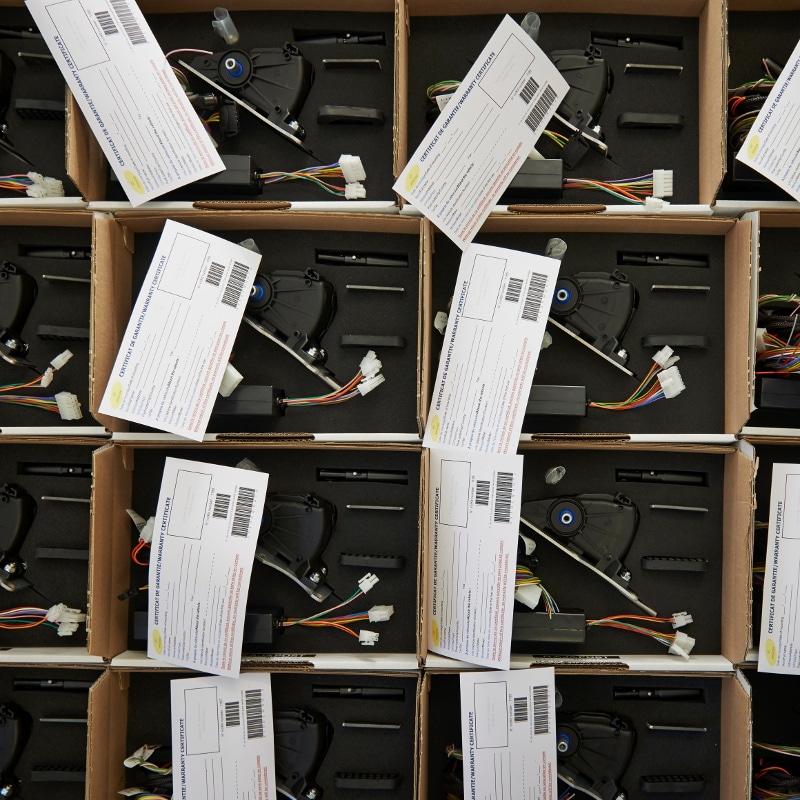 SOJADIS ÉQUIPEMENT in other words…
1 team
of 20 dedicated and highly motivated employees all experts in their field, including 6 developers who work out of our Research & Development design office
9 driving aids
to assist drivers with reduced mobility and driving schools
10 patents issued
including 3 European ones
2 innovation awards
The INPI Innovation award in 2007 and the INPI Pays de la Loire Talent award in 2016
62 partner companies
in
19 countries
worldwide (outside France)