DISABLED DRIVING OUTFITTING
Your project, our experience.
Our know-how, your adapted vehicle.
Do you wish to drive despite your disability?
Do you wish to fit a vehicle with one or more driving aids?
Our team supports you throughout your project and hands you the keys to your future adapted vehicle.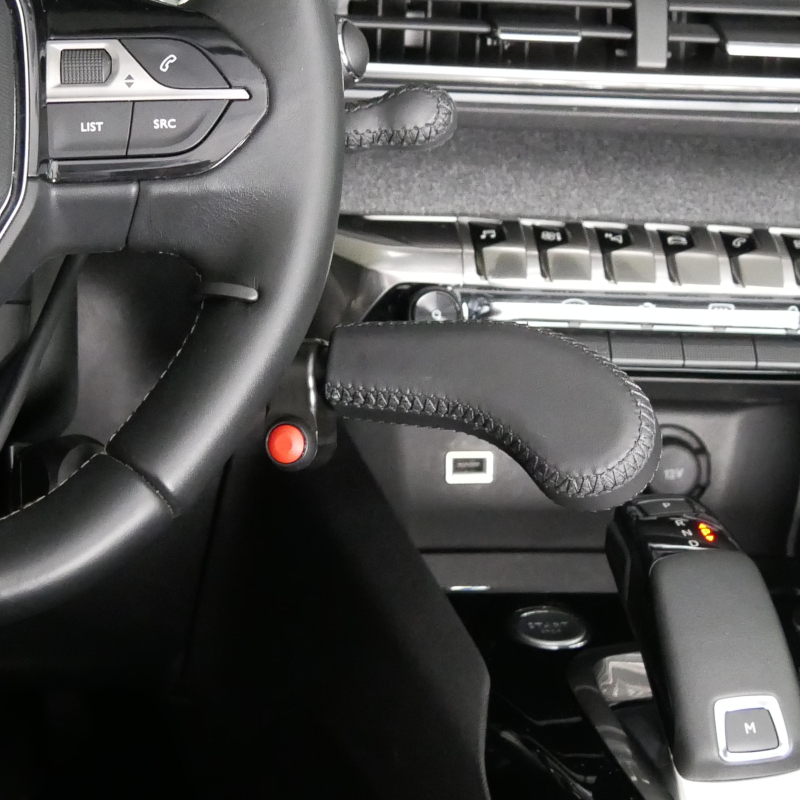 I
MAKING YOUR PROJECT A REALITY
For more than 35 years, SOJADIS Equipment has been supporting people with reduced mobility in their disabled driving project.
Armed with this experience, our experts have all the knowledge and know-how to guide you in the choice of driving aids and the outfitting of your vehicle.
Based on your needs, physical capabilities, driving preferences or wishes, they advise you in seeking a tailor-made solution just for you. Acceleration, braking, steering wheel controls, transfer aid, etc. Our entire range of driving equipment is installed in our Jallais workshop by our expert technicians.
Our team also installs equipment for loading chairs or at the driving position and converts TPRM vehicles to satisfy all projects and needs, not just of private individuals but also professionals from health facilities and communities.
I
ALWAYS THERE FOR YOU…
Do you have a question about SOJADIS equipment installed in your vehicle?
Do you have a technical problem with your disabled driving-adapted or TPRM-outfitted vehicle?
Our after-sales service is available to answer all your questions. If a technician needs to be involved, an appointment at our Jallais workshop will be arranged as soon as possible.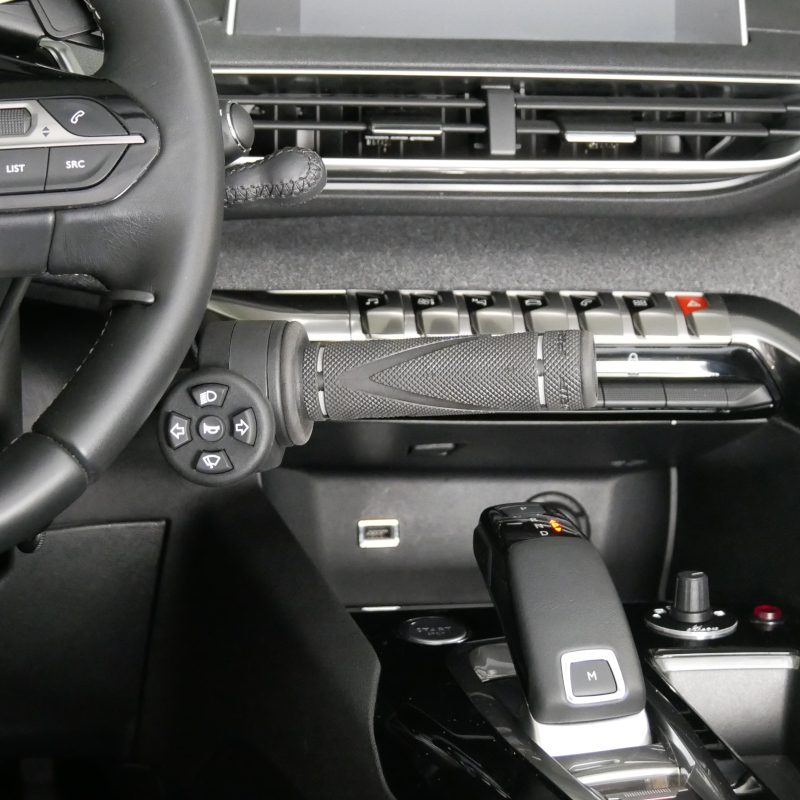 You have an outfitting project?
INSTALLATION/AFTER-SALES SERVICES
There is no one answer to that… The time it takes to adapt a vehicle will obviously depend on the nature of the modification and the driving aid to be fitted. But we know you need your vehicle! In our workshop or at our partner-installers, we do our maximum to reduce the time your vehicle is out of action. We always indicate the time estimated to complete the adaptation on our quotations.
When you fill in our contact form, this will give you the address of your closest certified installer.
No, not unless your garage is one of our partner-installers. All SOJADIS Équipement driving aids must be installed by automobile professionals specialized in carrying out vehicle adaptations. As well as guaranteeing our devices are perfectly installed, our partners are also able to give advice and guidance throughout your adaptation project.
Our after-sales service department will be happy to help diagnose, find answers and solutions to your questions or concerns, and help you get on your way. They can be contacted by phone at +33 (0)2 41 64 05 58 (Monday to Thursday, from 8.30 a.m. to 6 p.m. and on Friday from 8.30 a.m. to 5 p.m. UTC+1),by email or via our contact form.