Ring accelerator on Mercedes E Class
installation of a ring accelerator and manual brake
CATEGORY I Acceleration & braking 
In our workshop in Jallais, we have fitted a disabled vehicle with the installation of an acceleration device on a Mercedes E Class.
On this vehicle, we installed a CERCLACCEL ring accelerator on the steering wheel. This equipment allows the disabled driver to drive with his hands, by pressing on the accelerator ring.
He also installed our STOPDIS II manual brake, which is operated by pushing horizontally on the control.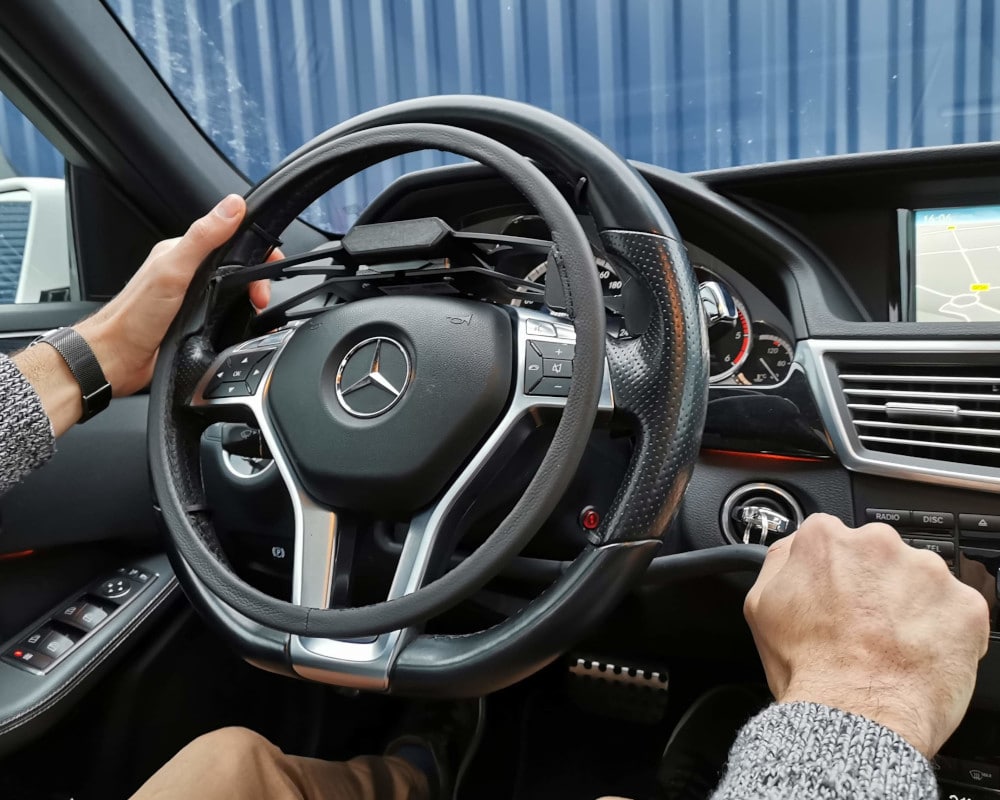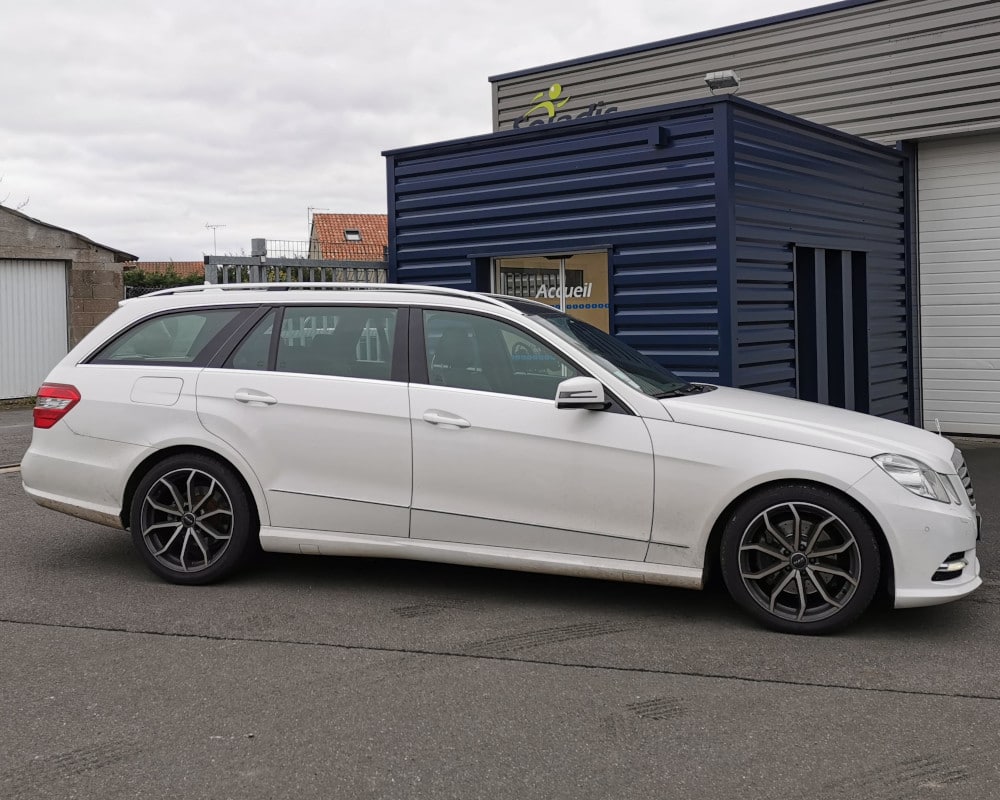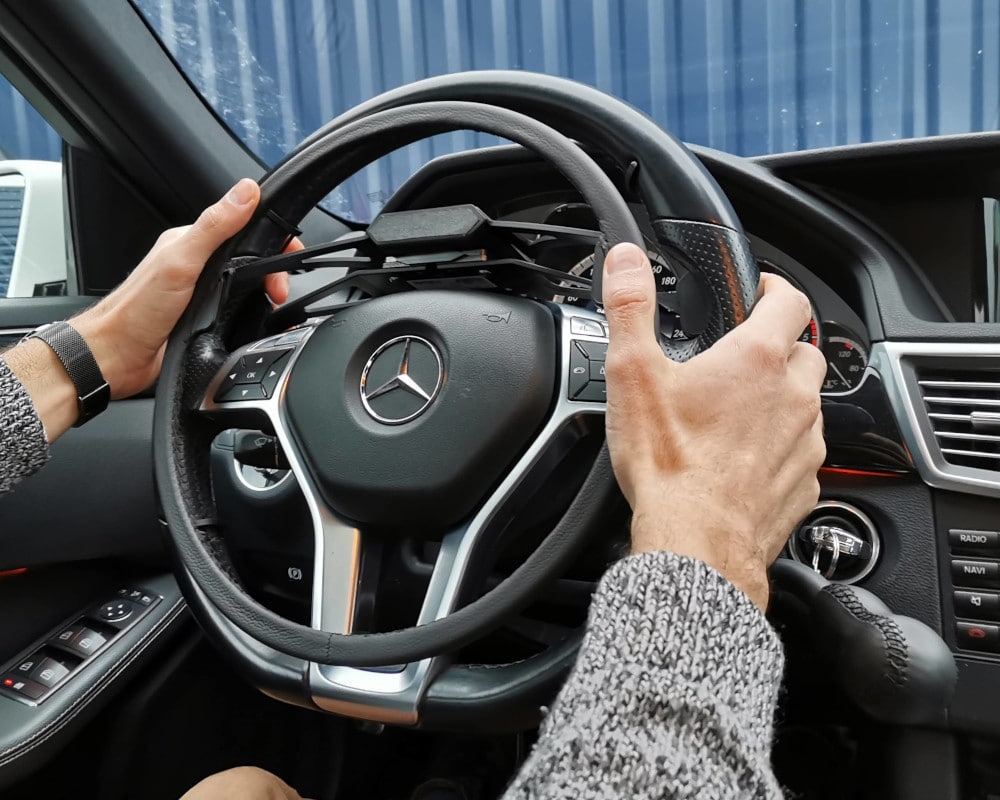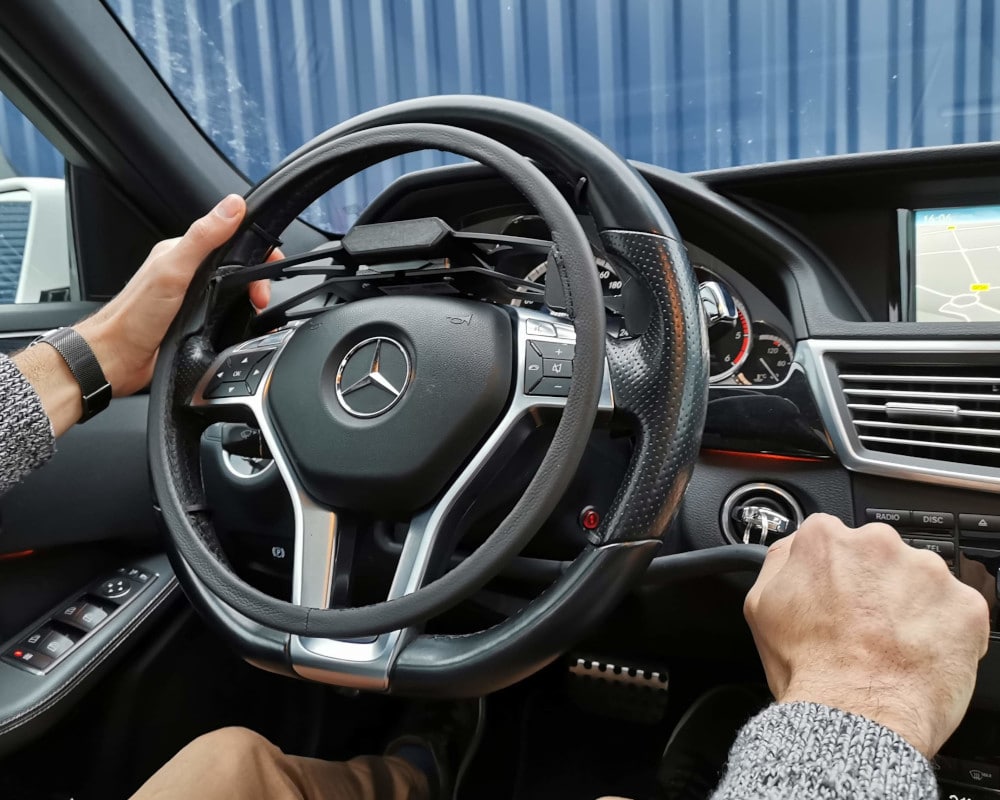 Ring accelerator
As a replacement for the right foot accelerator pedal, the ring accelerator is today a historical and traditional piece of equipment for disabled driving.
practicality
The CERCLACCEL system, installed on or under the steering wheel, offers ease of use. It can be fixed or can be unclipped from its support. Activating the CERCLACCEL automatically locks the accelerator pedal and cuts off acceleration when braking.
manual brake
The STOPDIS II manual brake developed by SOJADIS replaces the brake pedal and provides a braking solution for drivers who can no longer use their legs.