Handicap fitting on 3008 Peugeot
installation of a multifunction accelerator and brake handle
CATEGORY I Acceleration & braking 
In our workshop in Jallais, we have fitted a disabled vehicle with an ACCEL QUAD multifunction accelerator and brake handle on a Peugeot 3008.
This equipment helps a driver without the use of his legs to drive with his hands. He can accelerate by pressing the trigger of the ACCEL QUAD with his thumb and can brake by pushing the handle.
A carbon ball has been installed on the steering wheel to facilitate steering.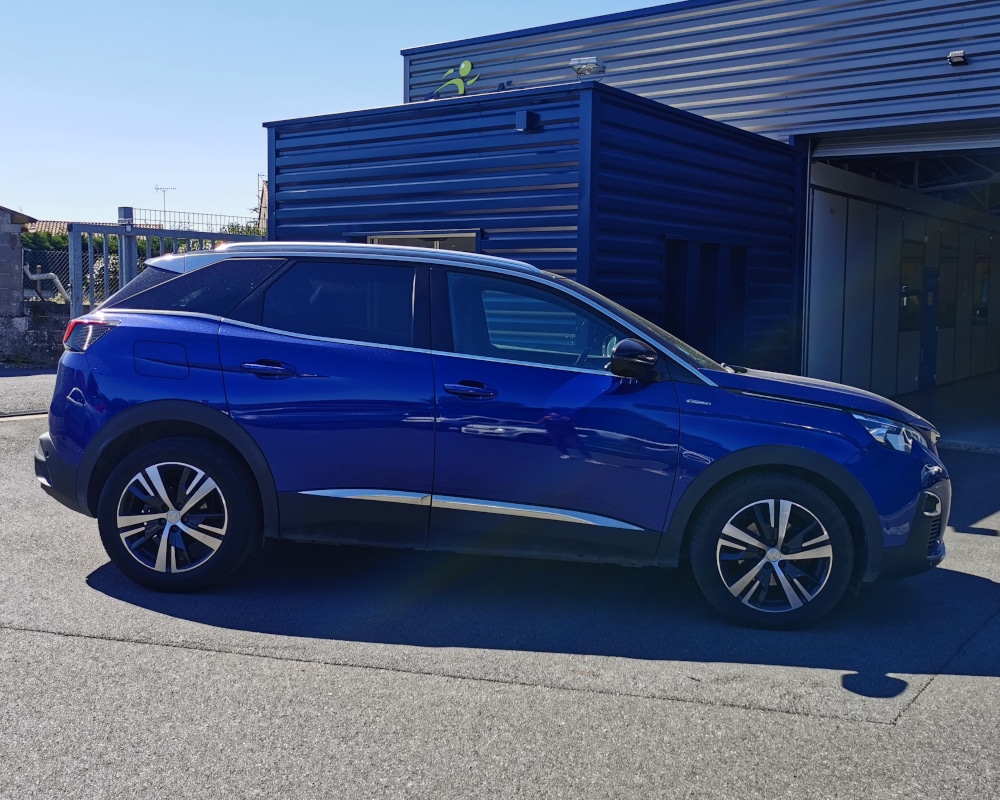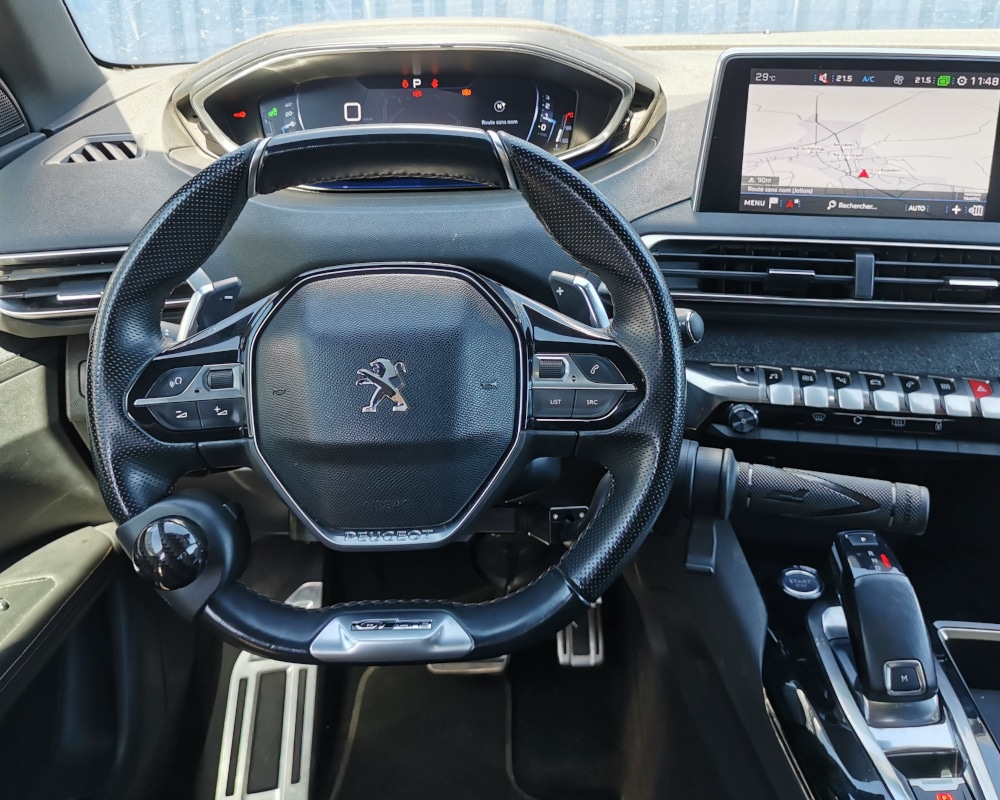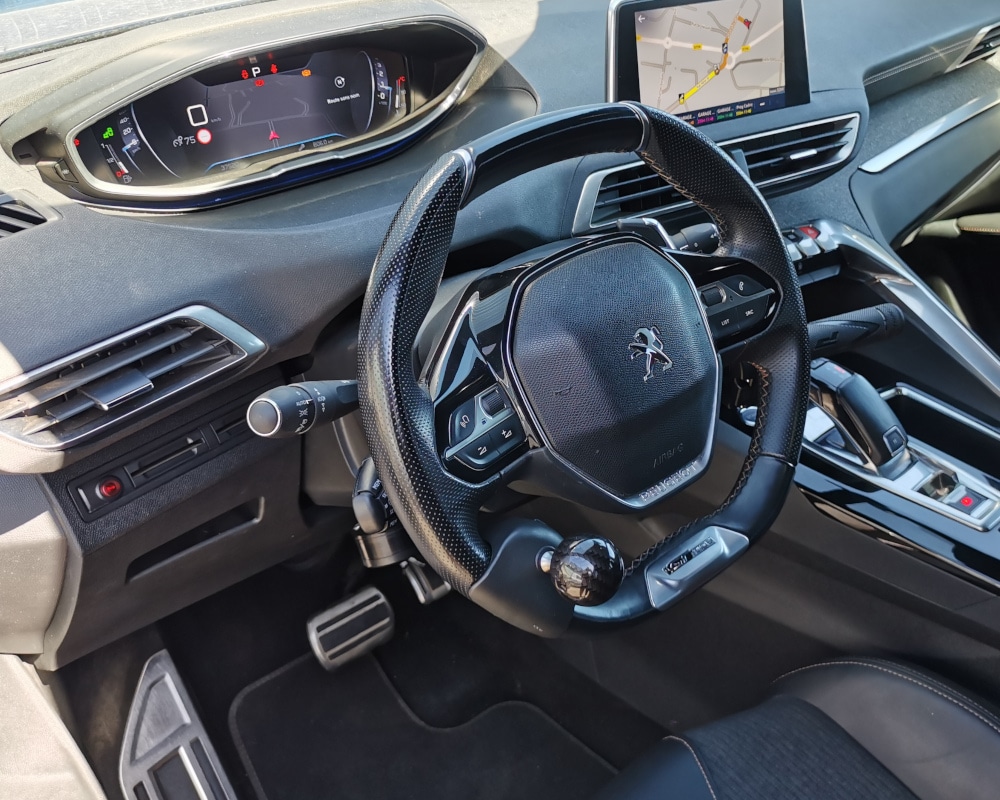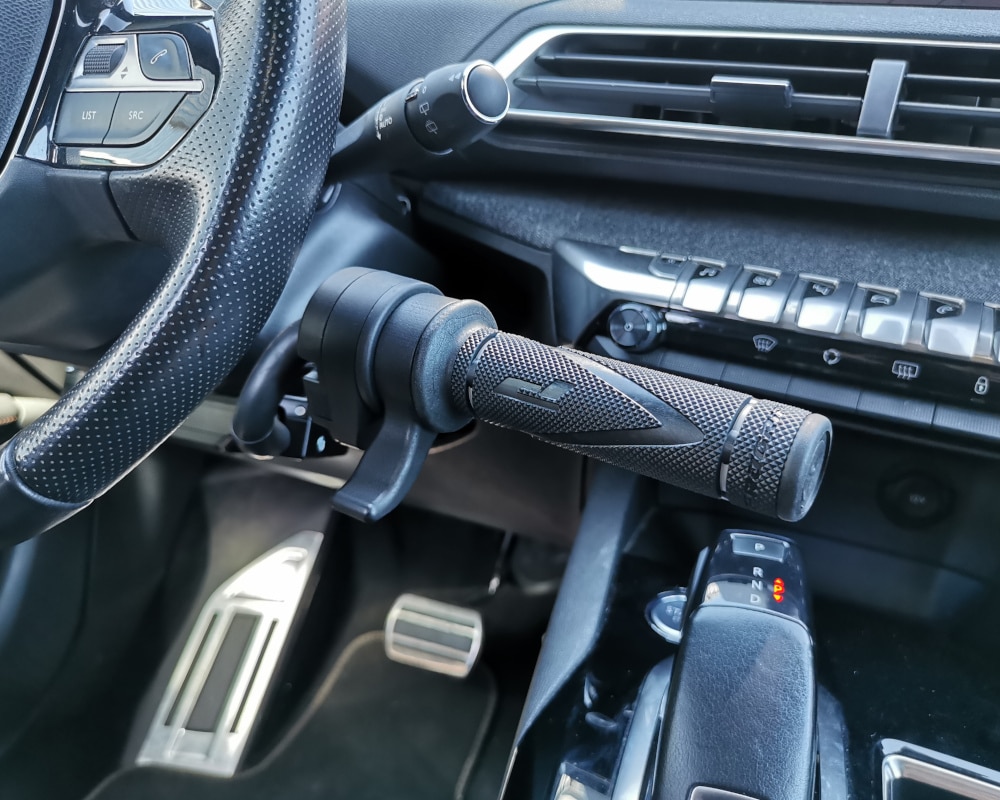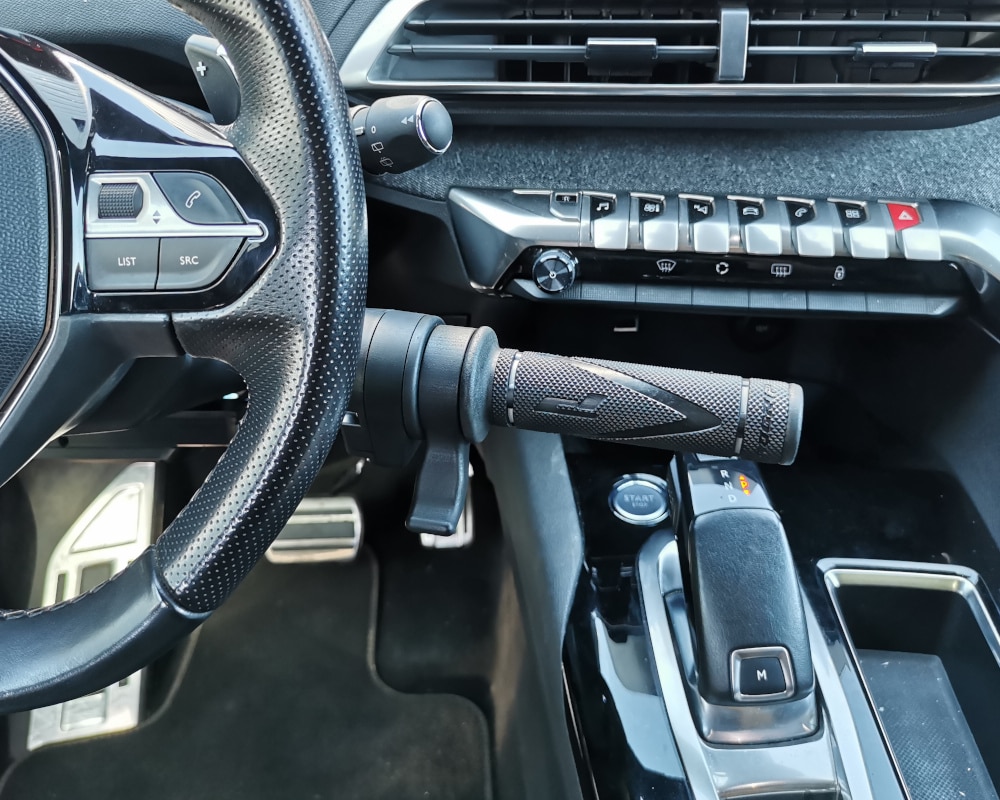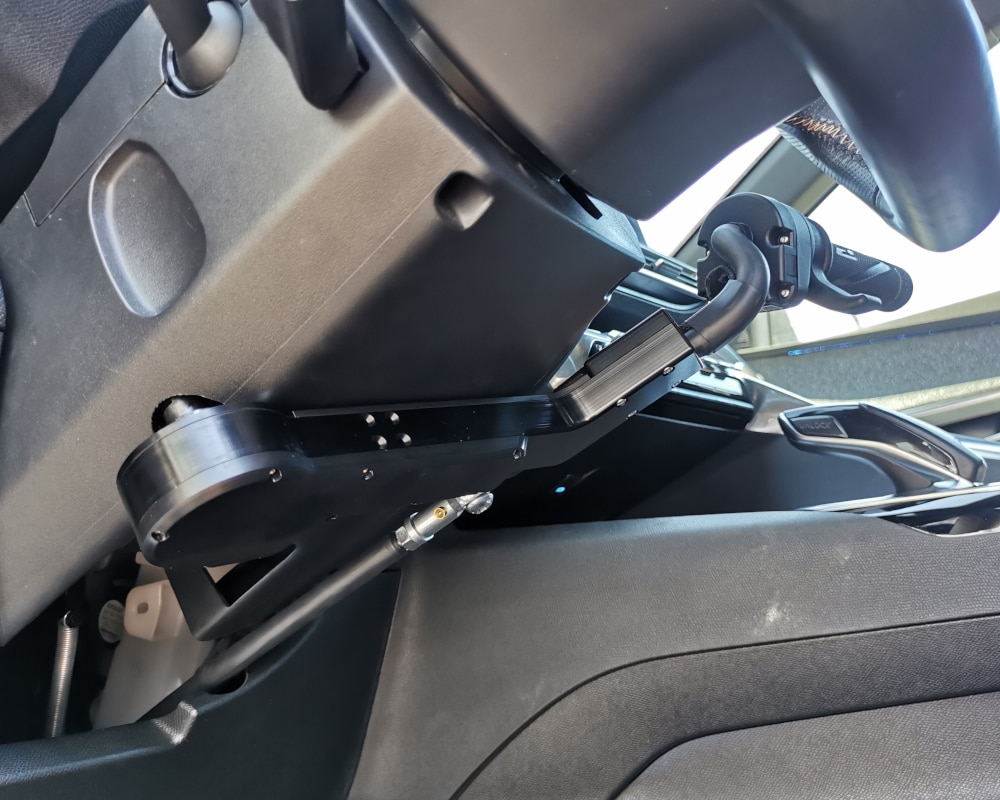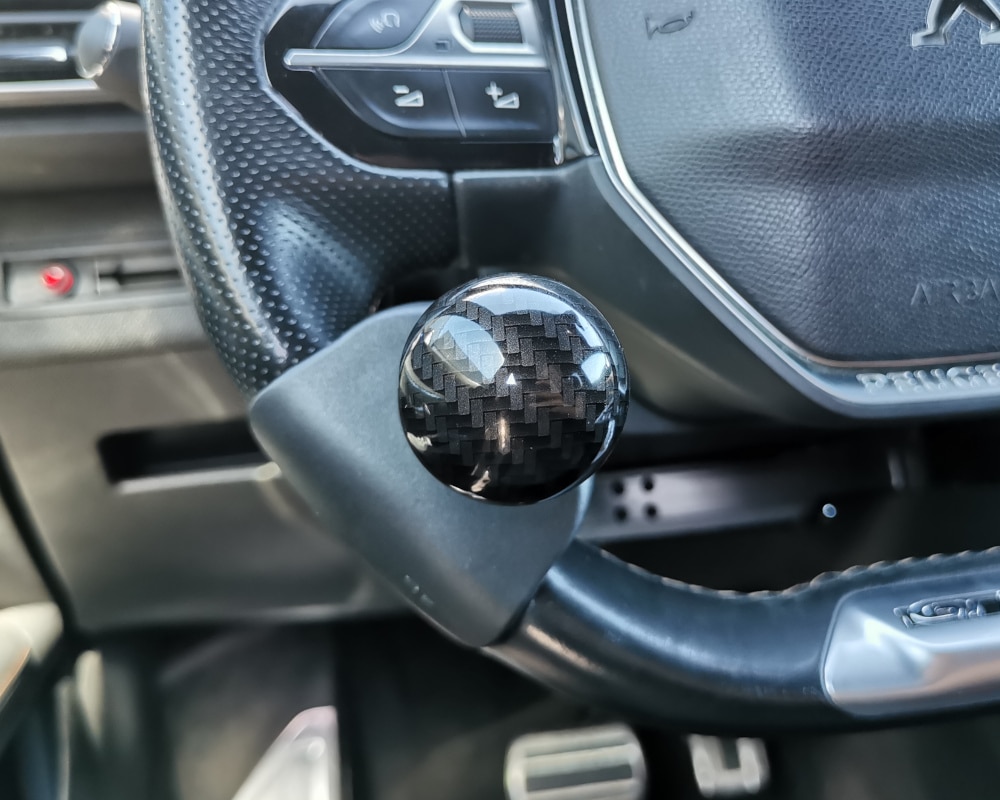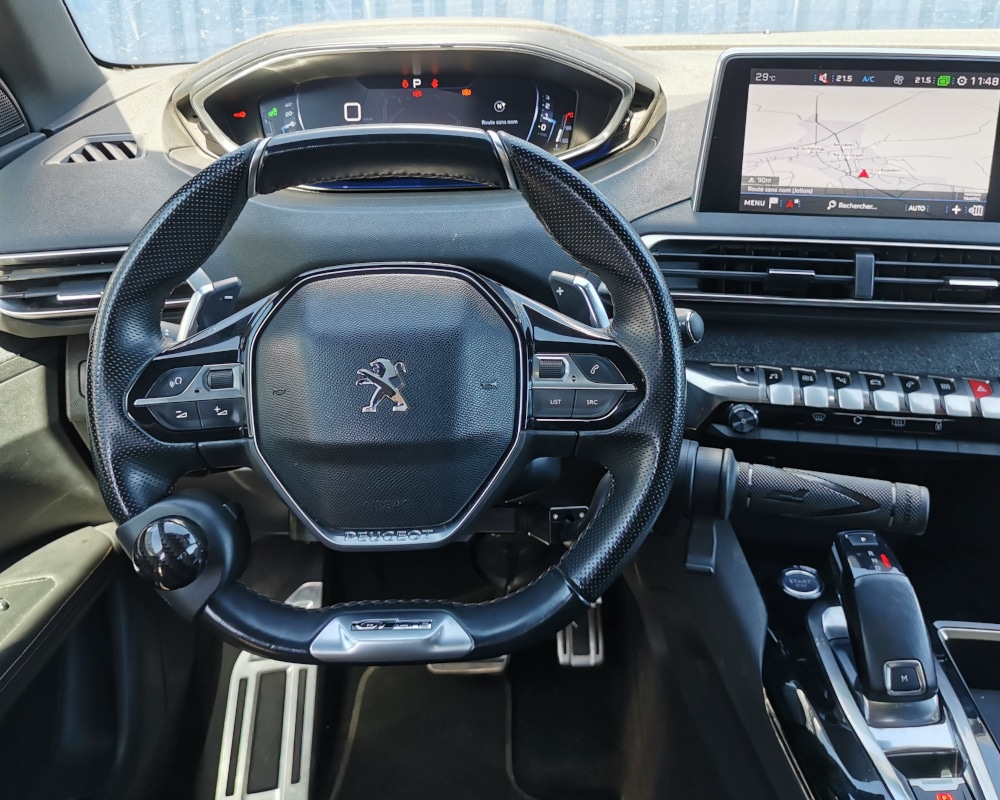 MULTIFUNCTION ACCELERATOR AND BRAKE HANDLE
The ACCEL QUAD multifunction accelerator and brake hande developed and manufactured by Sojadis is a new acceleration solution. Replacing the right foot accelerator pedal, the ACCEL QUAD allows the driver to accelerate by turning the handle and to brake by pushing.
MINI KEYBOARD
With the MINI KEYBOARD, the solution is complete and the driver can then activate the controls: lighting, windscreen wipers, indicators and horn.
Installation
The ACCEL QUAD can be installed on the left or right side of the steering wheel.