Handicap fitting on jeep renegade
installation of a manual accelerator levers and a manual brake
CATEGORY I Acceleration & braking 
In our workshop in Jallais, we adapted a disabled vehicle with the installation of a manual accelerator levers on a Jeep Renegade.
We installed ACCEL III manual accelerator levers.
This equipment helps a driver without the use of his legs to drive with his hands. He can accelerate by pressing the manual accelerator levers and brake by pushing the STOPDIS manual brake.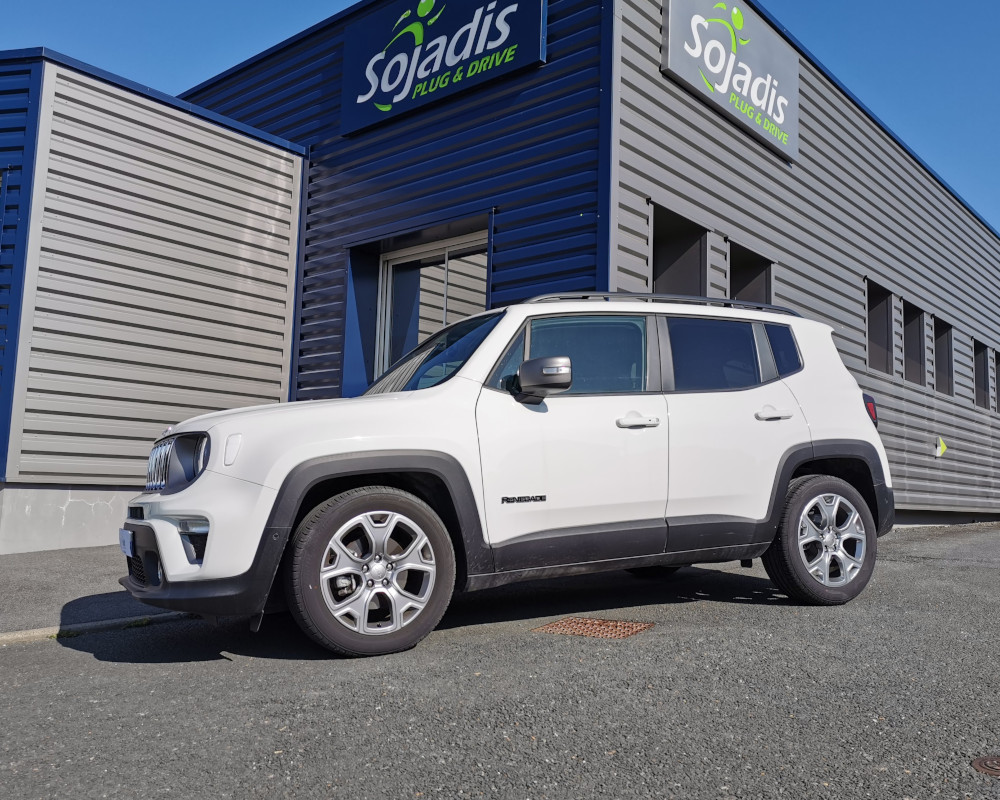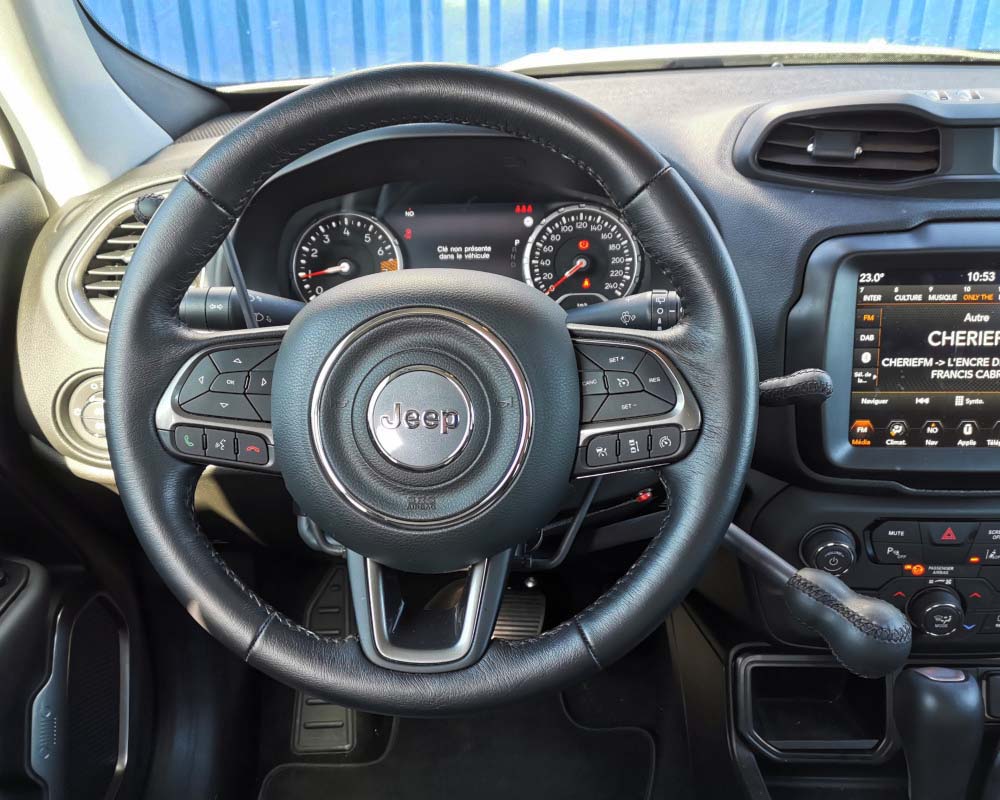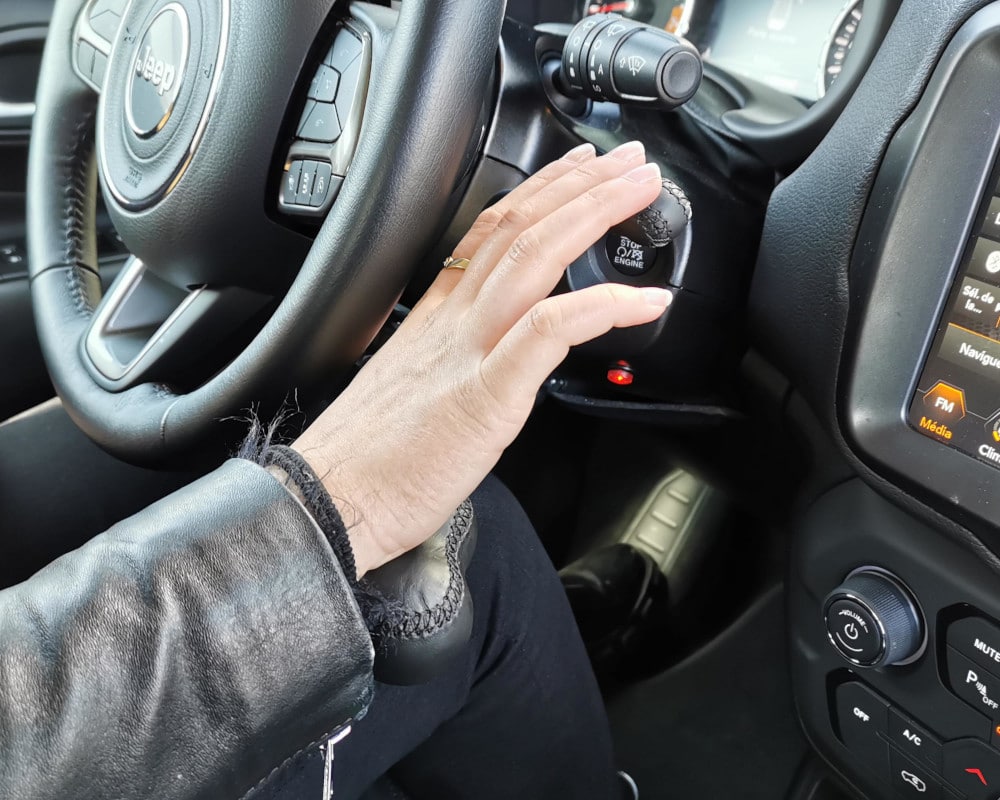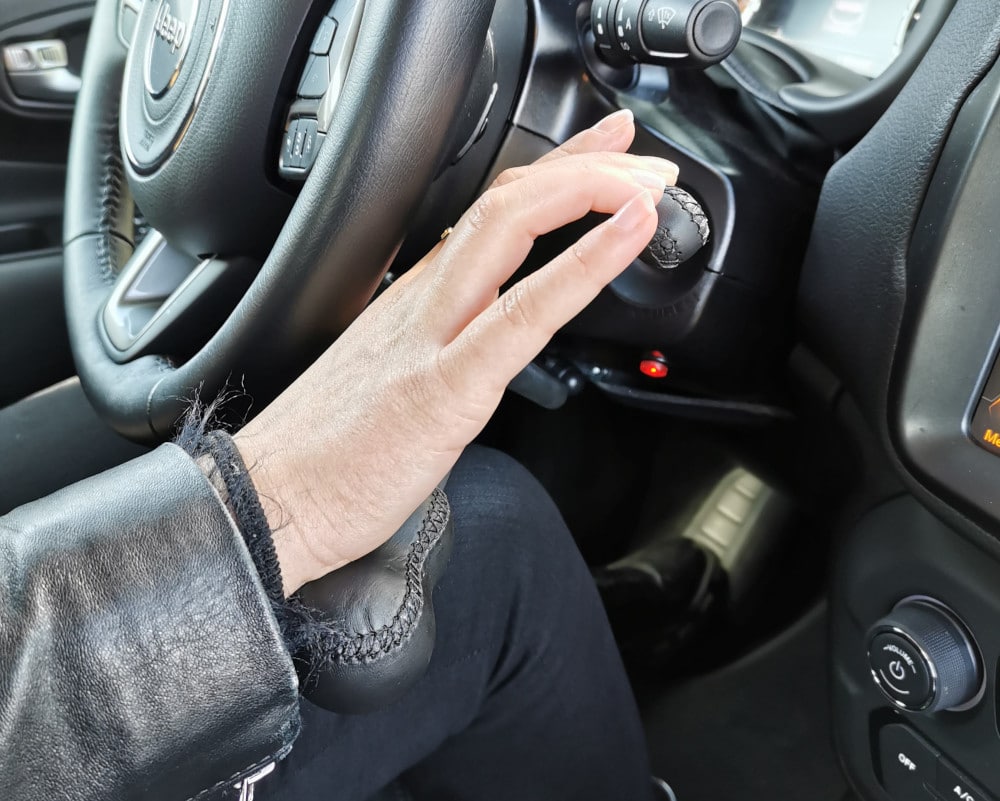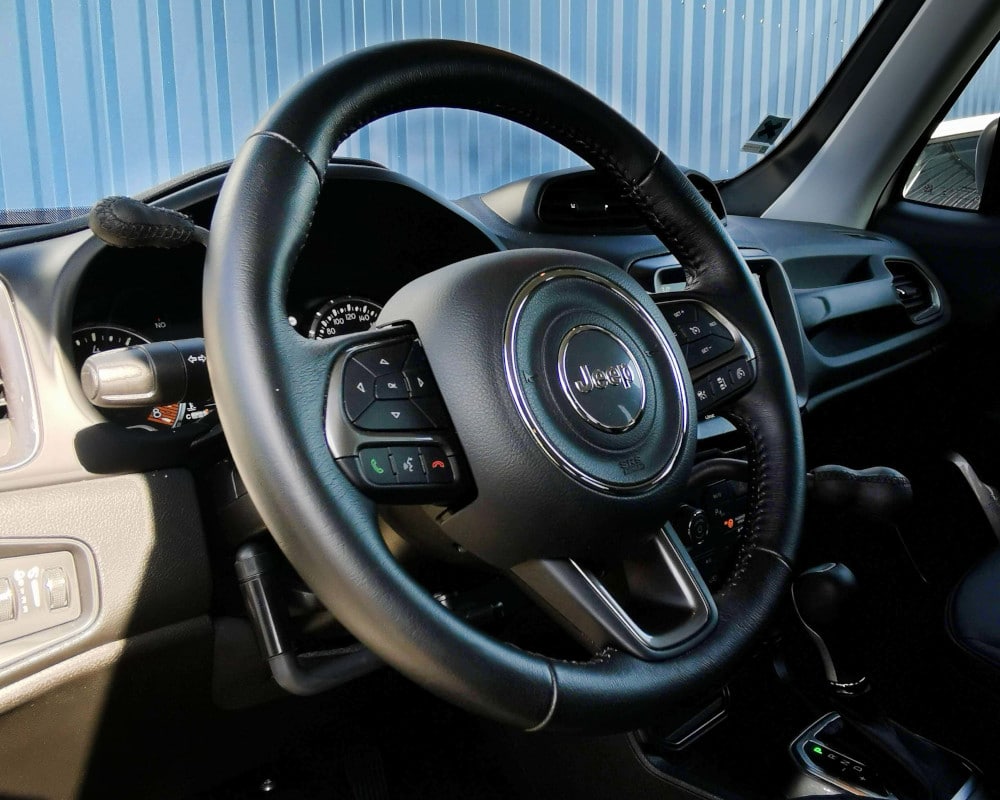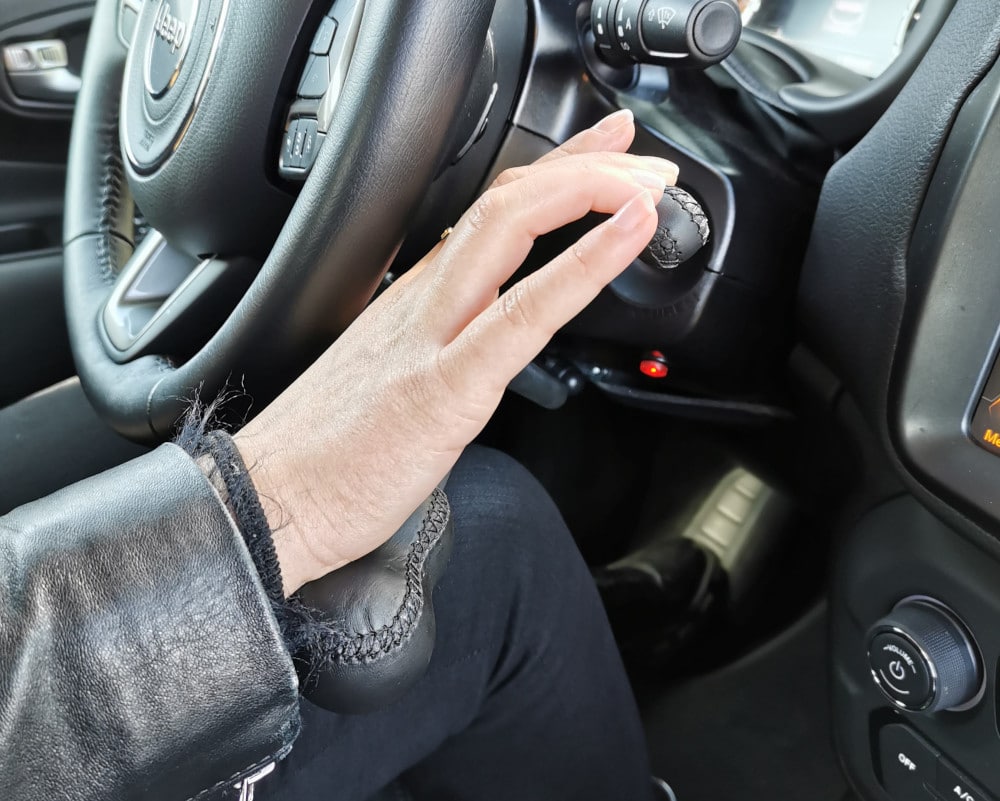 MANUAL ACCELERATOR LEVERS
As an alternative to the right foot accelerator pedal, the ACCEL III equipment offers an alternative solution for accelerating from the steering wheel. The manual accelerator levers are located on either side of the steering wheel.
 

security
ACCEL III is used to control the acceleration of the vehicle. When ACCEL III is activated, the accelerator pedal is automatically engaged and acceleration is cut off when braking.