ACCELERATOR AND BRAKE HANDLE ON BUGGY
handicap fitting on a buggy
CATEGORY I Acceleration & braking 
Our installer Conduite et Autonomie, in SECLIN (59) FRANCE, adapted a disabled vehicle by installing accelerator and brake handle on a Buggy.
On this vehicle, he installed a PUSHDIS on the right side. This equipment allows a driver without the use of his legs to drive with his hands. He can accelerate by pulling the handle of the PUSHDIS and brake by pushing the handle of the PUSHDIS.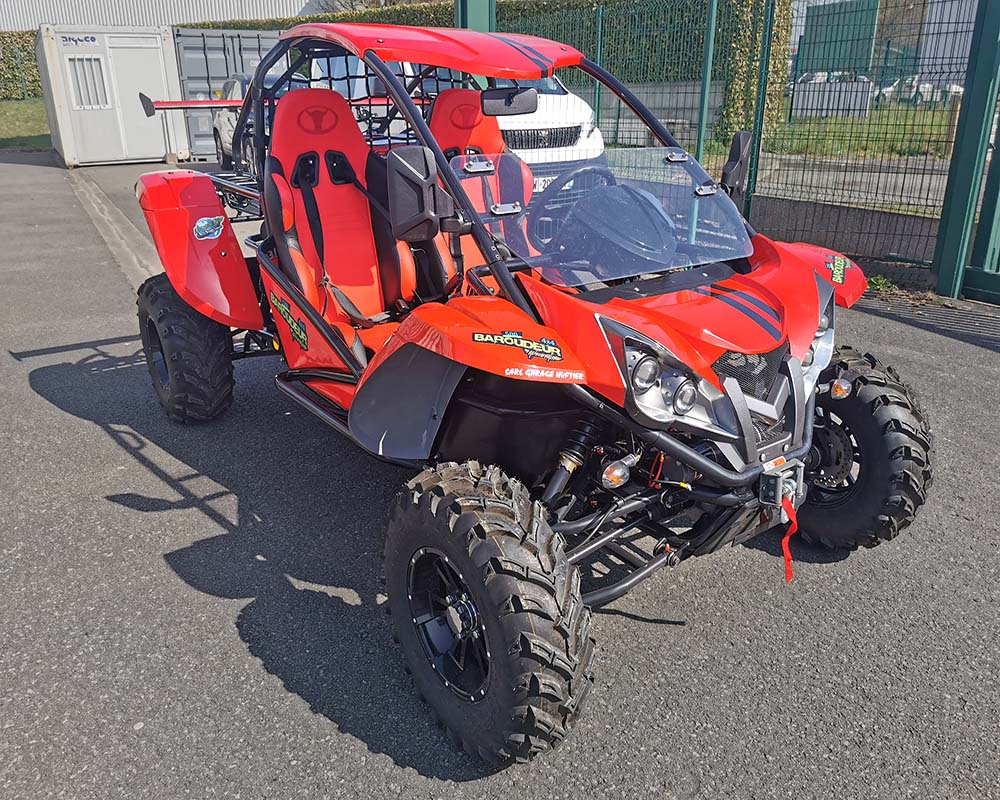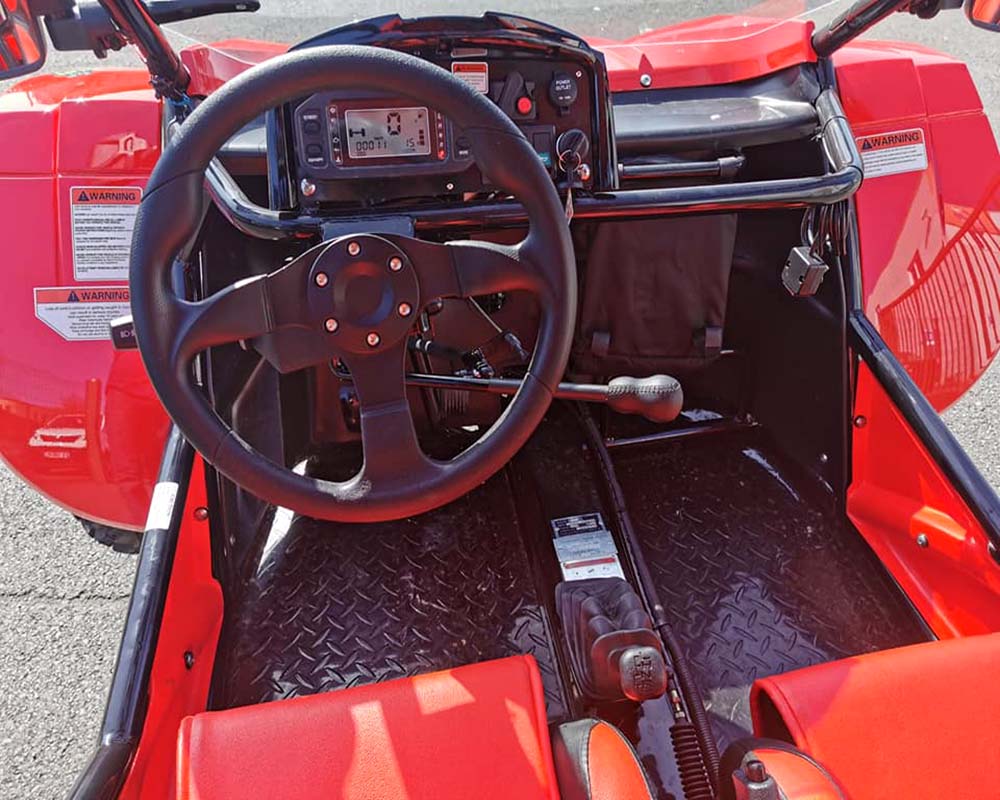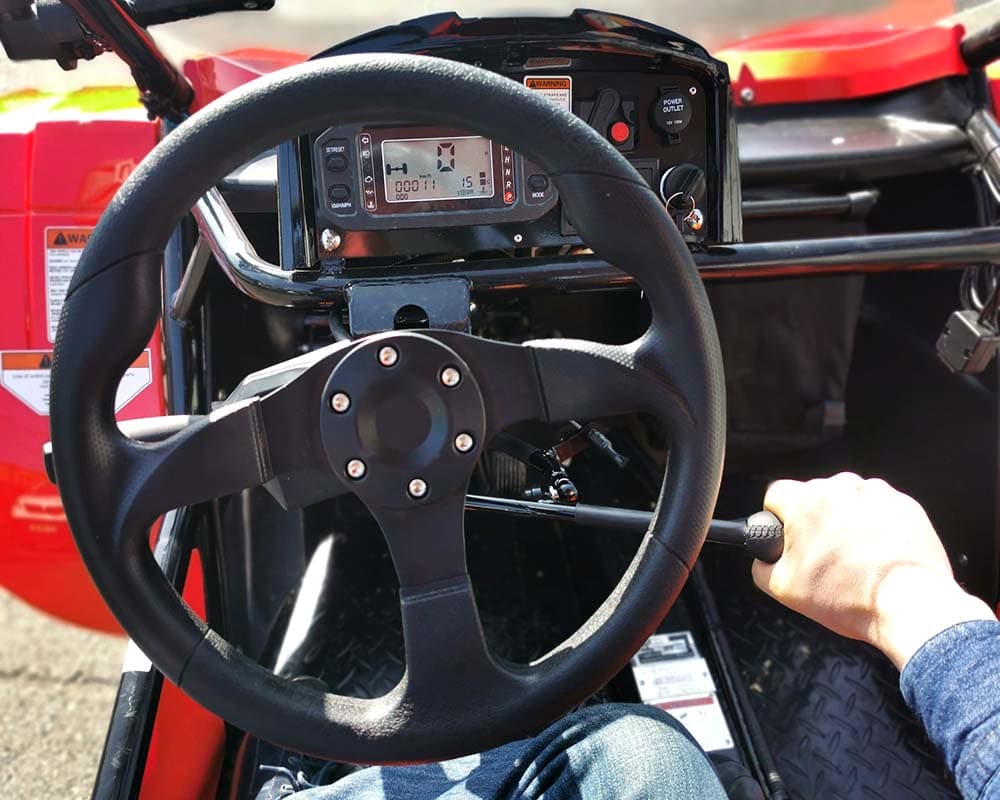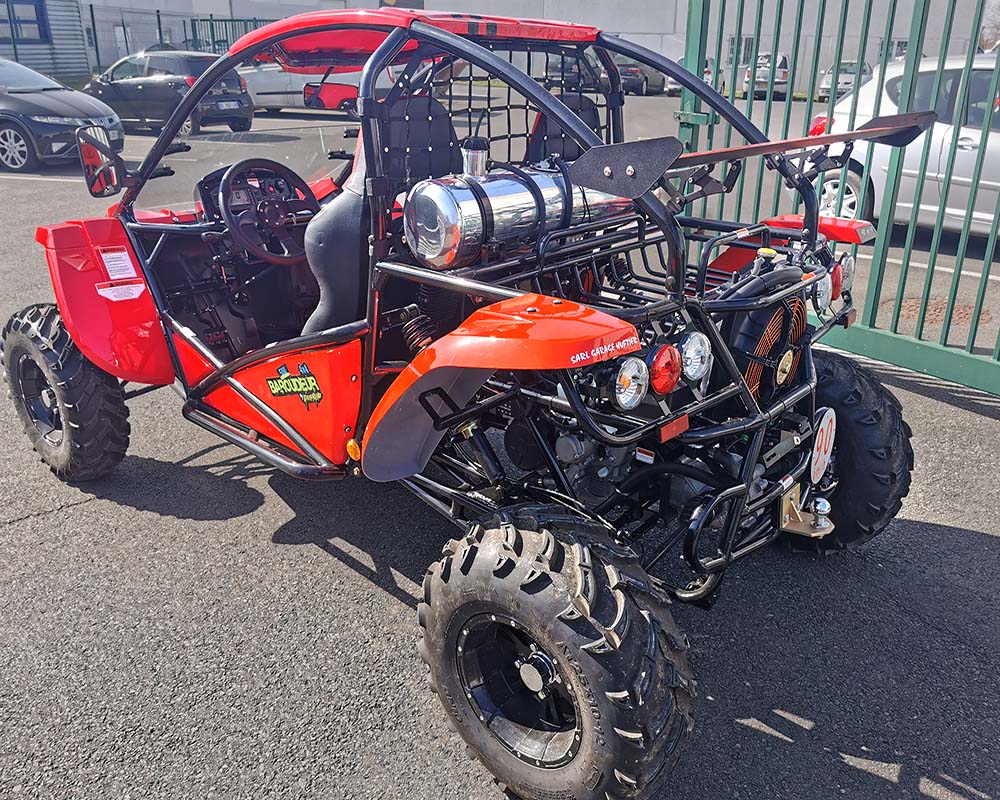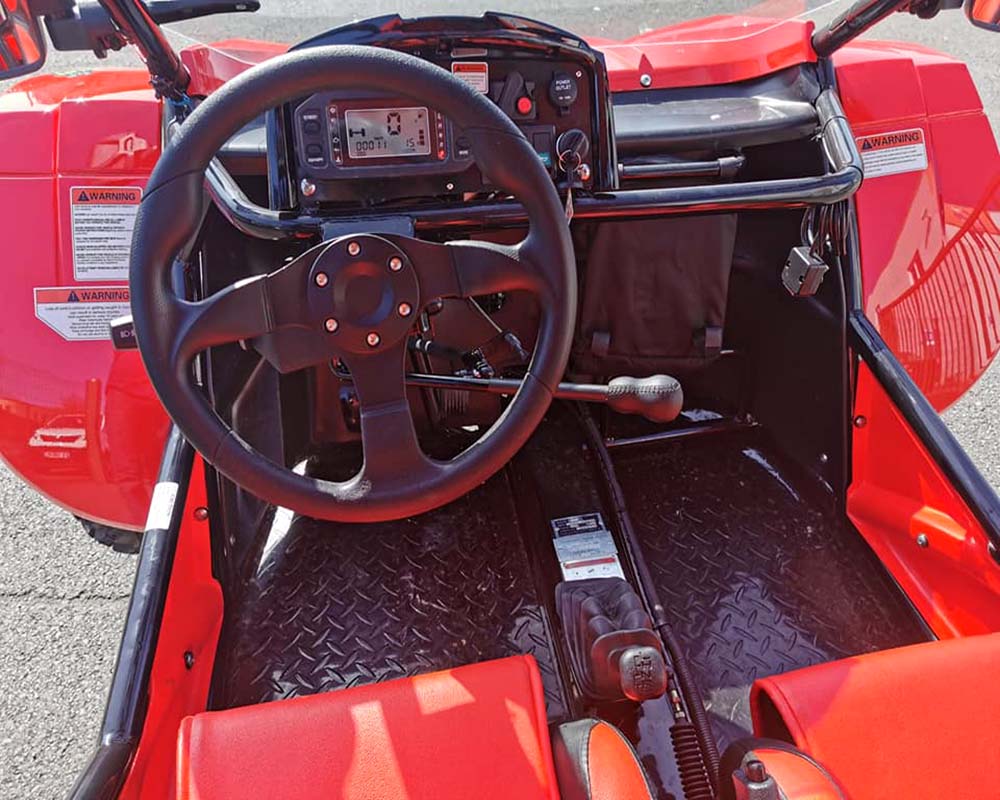 ACCELERATOR AND BRAKE HANDLE
The PUSHDIS has been specially designed to replace the brake and accelerator pedals for drivers without the use of their legs. Installed on the right or left side of the steering wheel, the PUSHDIS can be operated with one hand.
SECURITY
The driver activates the system on demand when starting the vehicle. Activation automatically causes the accelerator pedal to be engaged and acceleration to be cut off when braking. PUSHDIS can be installed on any automatic transmission vehicle with an electronic accelerator pedal.