Multifunction accelerator and brake handle
CATEGORY I Combined acceleration and brake system + additional controls
The new ACCEL BIKE II is a real clustering of electronic technologies into one innovative, intuitive, all-in-one driving aid designed for drivers with restricted leg mobility. The ACCEL BIKE II aid combines manual acceleration and braking as well as a central control joystick.
Designed along the lines of a motorbike handle, ACCEL BIKE II can be mounted to the left or right of the steering wheel and is reliable, safe and ergonomic as well as being very easy to use and makes driving smooth and enjoyable.
> I activate ACCEL BIKE II when starting the engine
> I turn the handle to accelerate
> I push the handle horizontally to brake
> I use thumb pressure on the joystick to activate or deactivate 7 possible controls, such as the lights, indicators and wipers…
Conformity
The system is activated by the driver, when starting the car.

Acceleration cuts out when braking is applied.
Accelerator pedal is deactivated
Original steering wheel controls remain activated.
INSTALLATION
Installation on any vehicle with automatic transmission

and an electronic accelerator pedal

2 versions disponibles : avec ou sans joystick

Possibilité de dépose et repose (selon compatibilité)
normes
Complies with ECE R10 Rev.5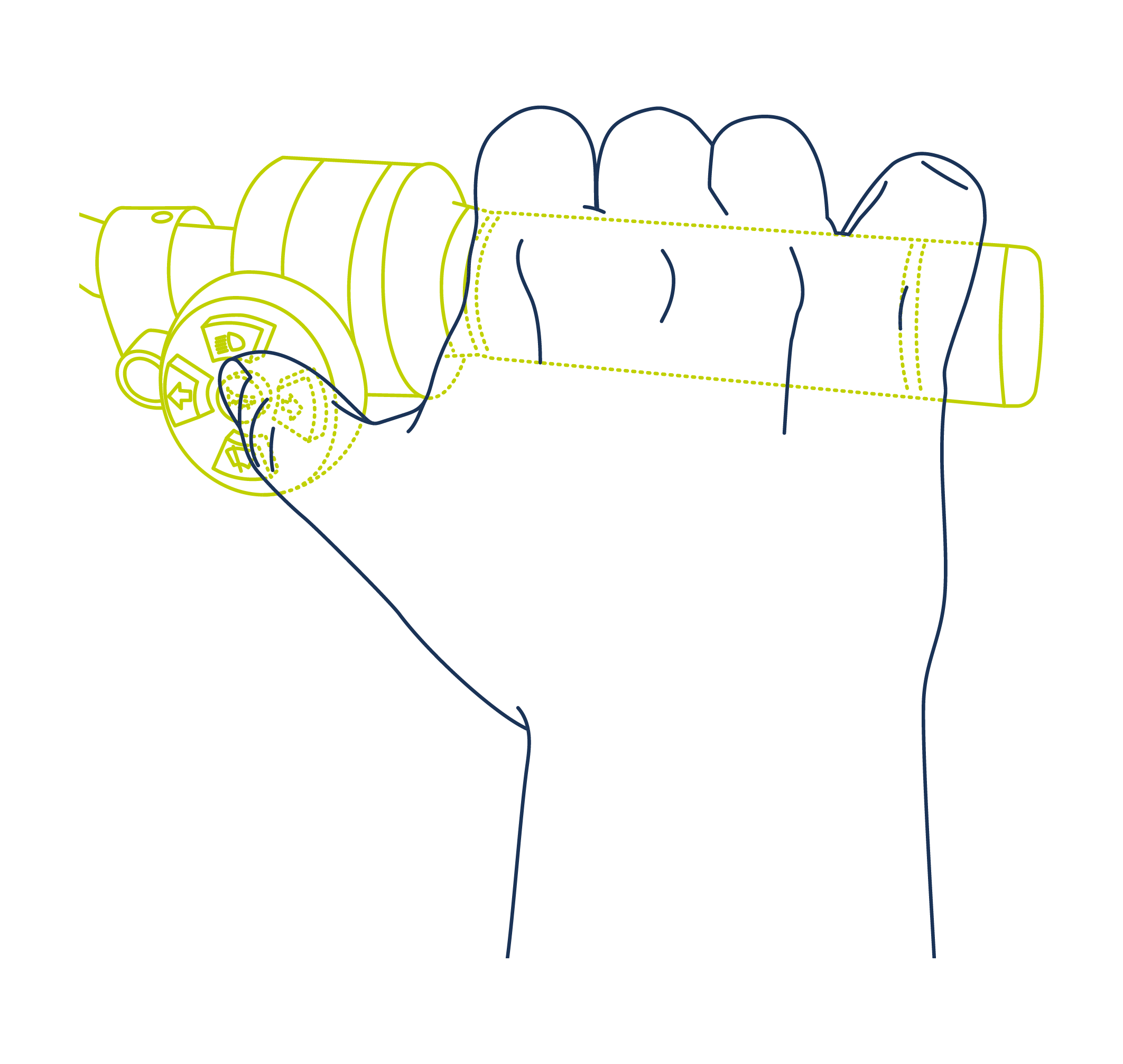 Discover our innovative solutions to make driving easier for everyone…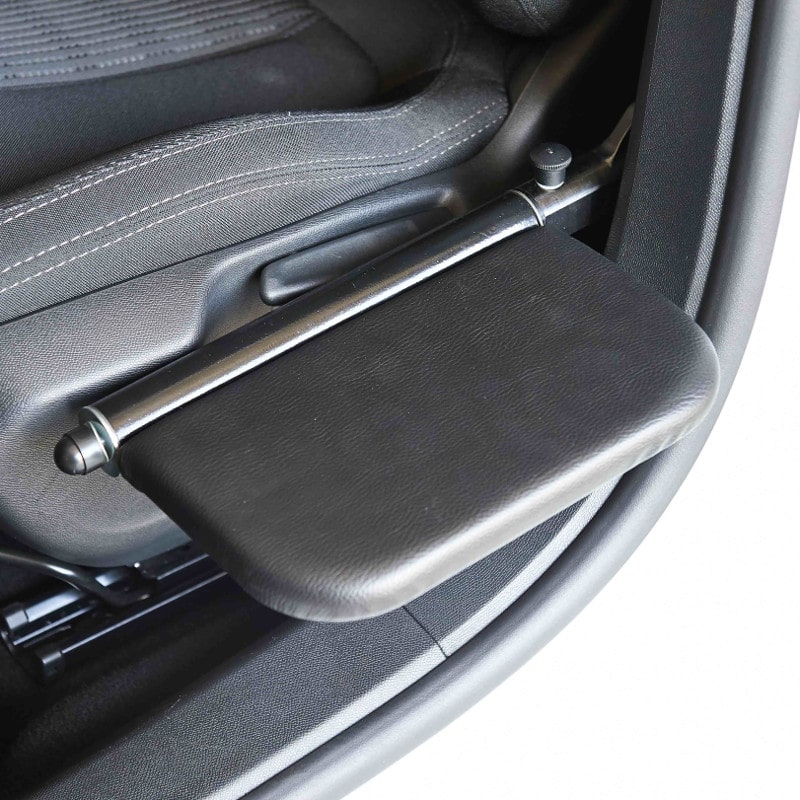 Transfer plate installed alongside the seat for easy access to the driver's seat. Practical and sturdy, with a quick lock/lock-release system.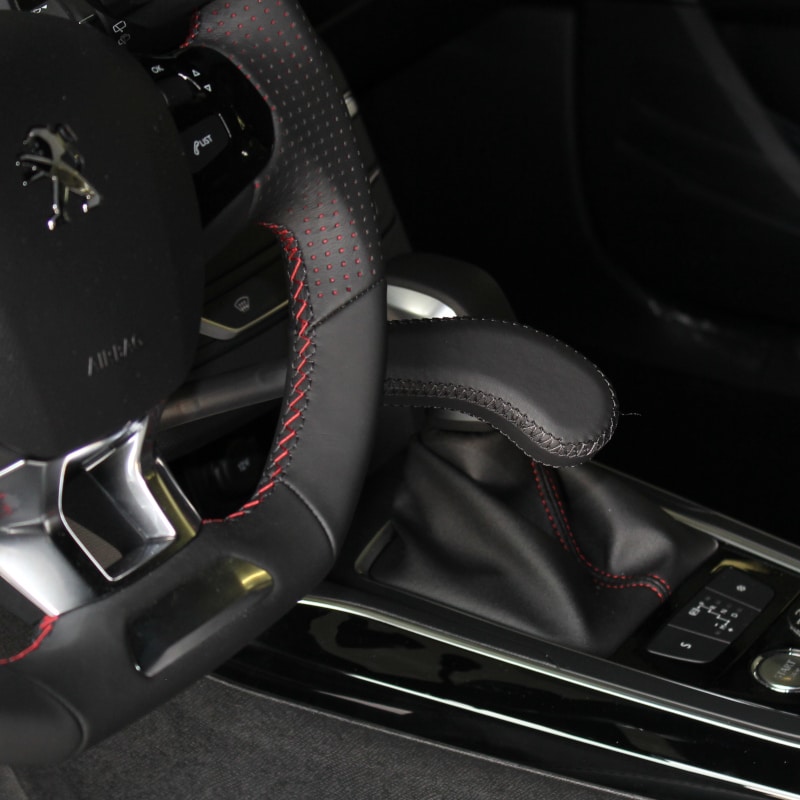 Manual braking system activated by pushing horizontally on the lever mounted to the right of the steering wheel, with a brake lock button that frees your hand so you can start the engine.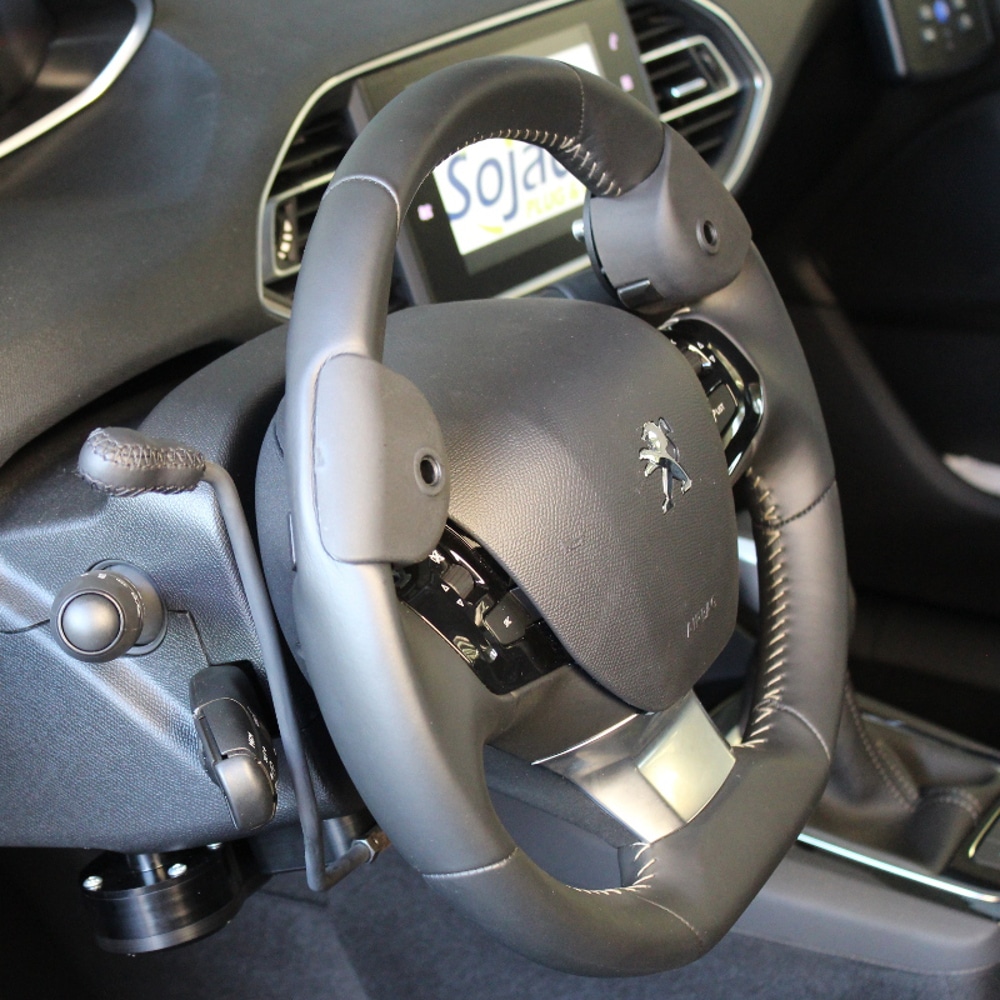 Accelerator system operated by a lever located on either side of the steering wheel to enable smooth and comfortable driving.
Electronic system enabling a left accelerator pedal to be added.