DRIVING-SCHOOL KIT (for standard driving school vehicles)
Learning to drive with an adapted tuition driving-school vehicle
SOJADIS Équipement is a certified "Qualified driving school vehicle adapter" and France's leading driving school vehicle retrofitter. he company designs, produces and installs integral solutions that are simple, reliable and customized to vehicle manufacturers' and driving school professionals' specifications.
The DRIVING SCHOOL kit for retrofitting driving school tuition cars includes:
a Monidis dual control unit

instructor's footpedal (dual controls)

additional rearview mirrors
FRANCE'S No. 1 VEHICLE ADAPTATIONS COMPANY
Safety
Priority instructor controls
INSTALLATION
Any vehicle can be adapted

,

Loss prevention, anti-theft devices
Conformity
UTAC-certified: "Qualified driving school vehicle adapter"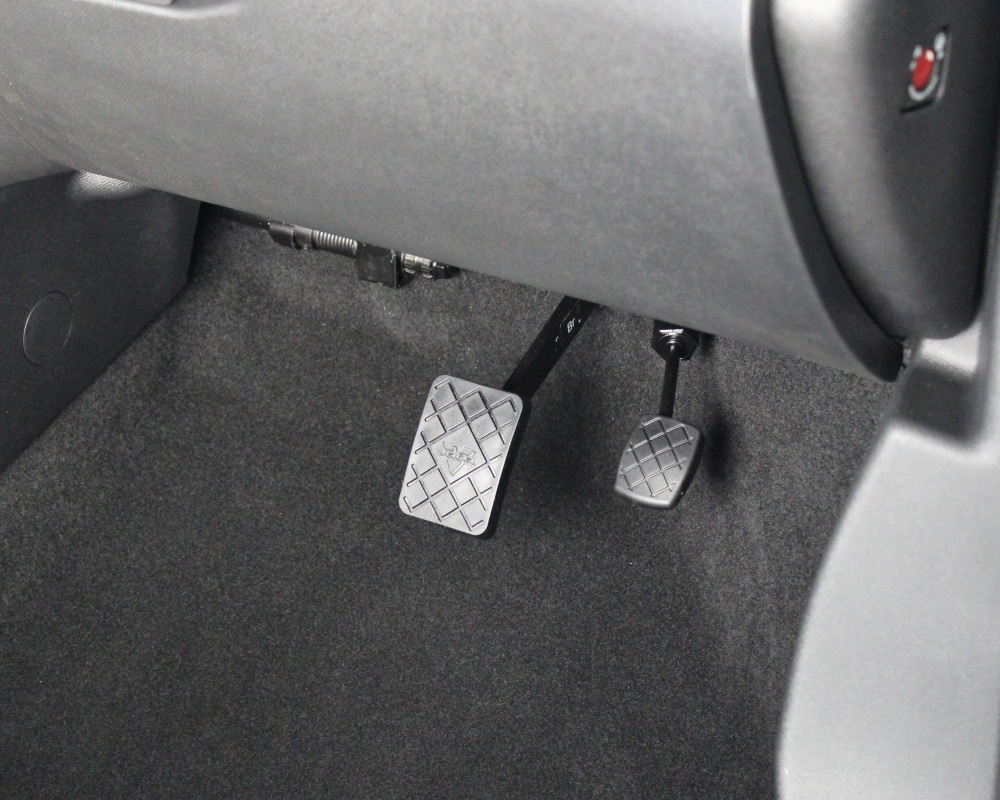 Have a look at our innovative solutions that make driving easier and safe for everyone.