SECONDARY DRIVING CONTROLS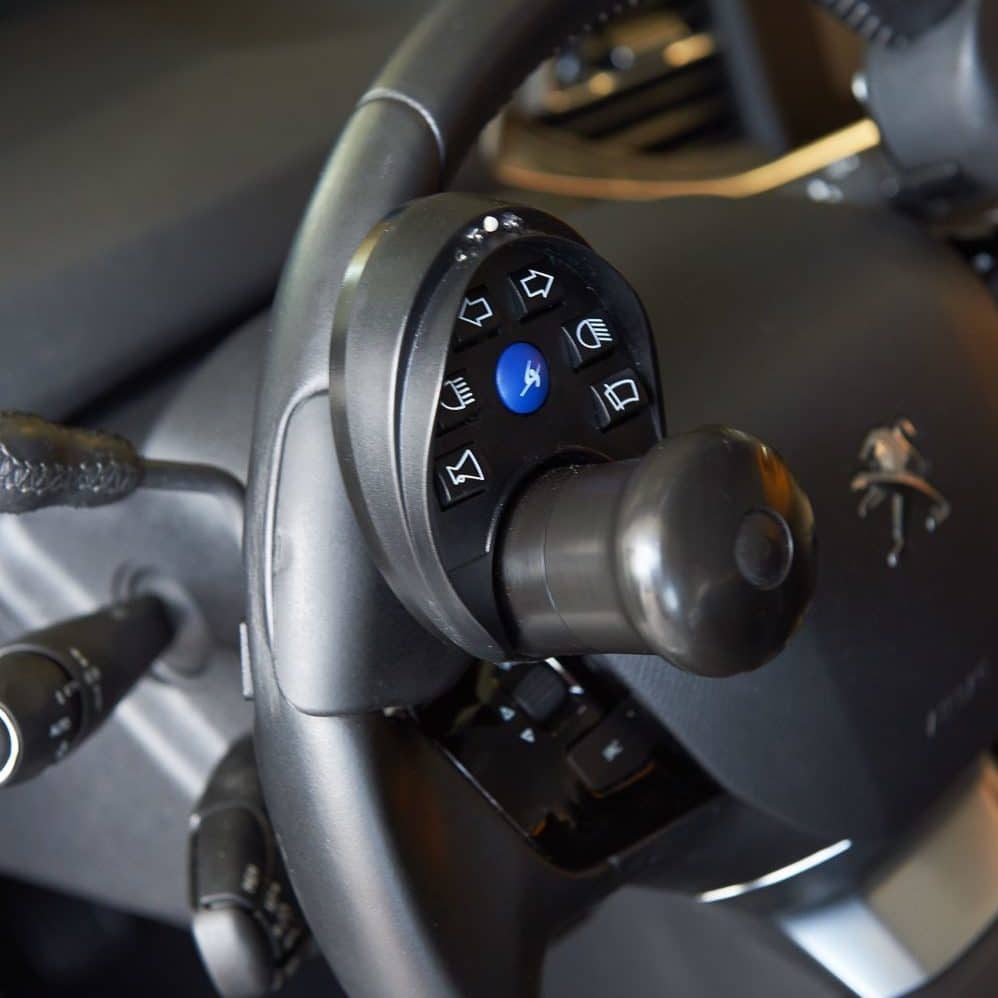 CATEGORY I Controls and Steering
COMDIS provides drivers who can use only one arm or hand with a simple and comprehensive solution that allows them to operate all the vehicle's controls and help steer with a single hand.
Developed in collaboration with occupational therapists, the COMDIS is accessible and easy to manipulate whether the device is located on the left or right of the steering wheel, in fixed or pivotal mode.
The COMDIS multifunction device has 7 buttons and can operate up to 12 functions:
> headlights (dipped and main beam), (codes, phares),
> wipers, indicators,
> horn, etc.
Safety
Original controls remain active
Perfect visibility of dashboard indicators
Excellent vehicle direction control
INSTALLATION
Can be installed on any vehicle with automatic transmission
Can be detached without tools
Can be removed and reinstalled
Conformity
Complies with ECE R10 Rev.5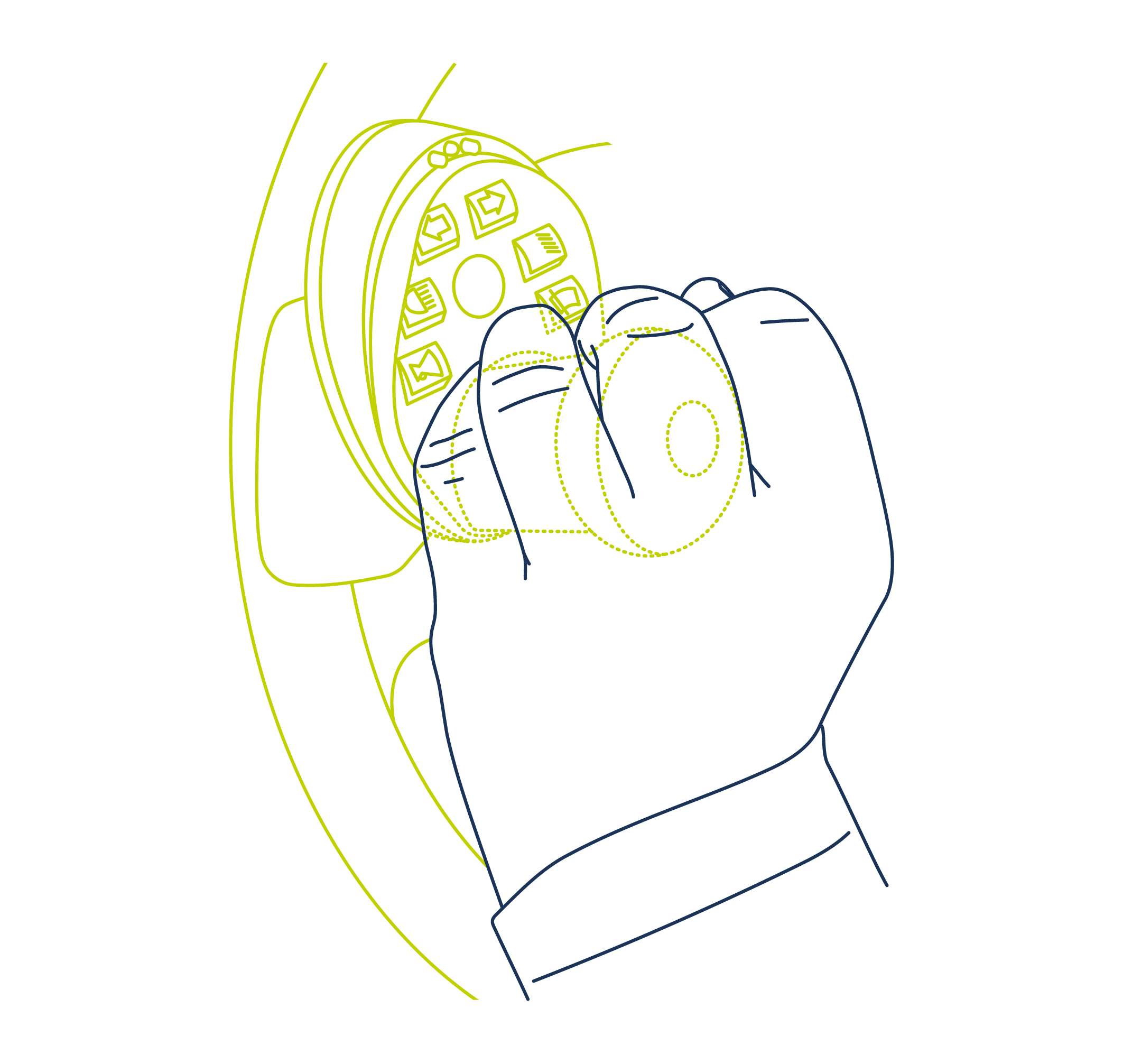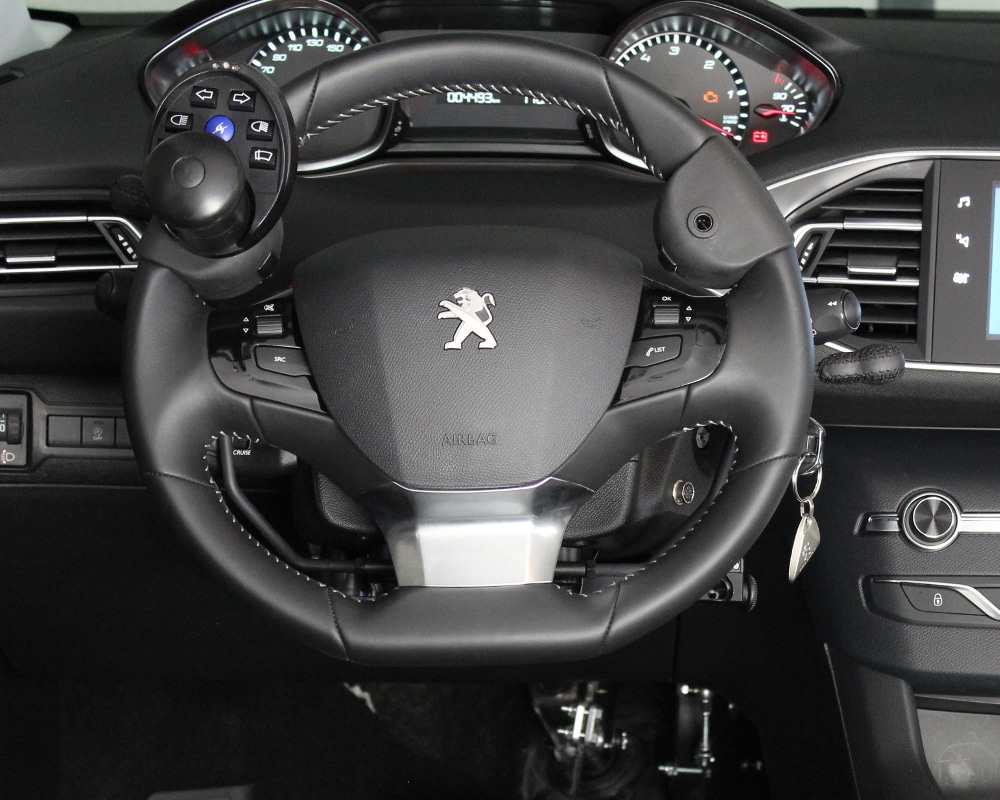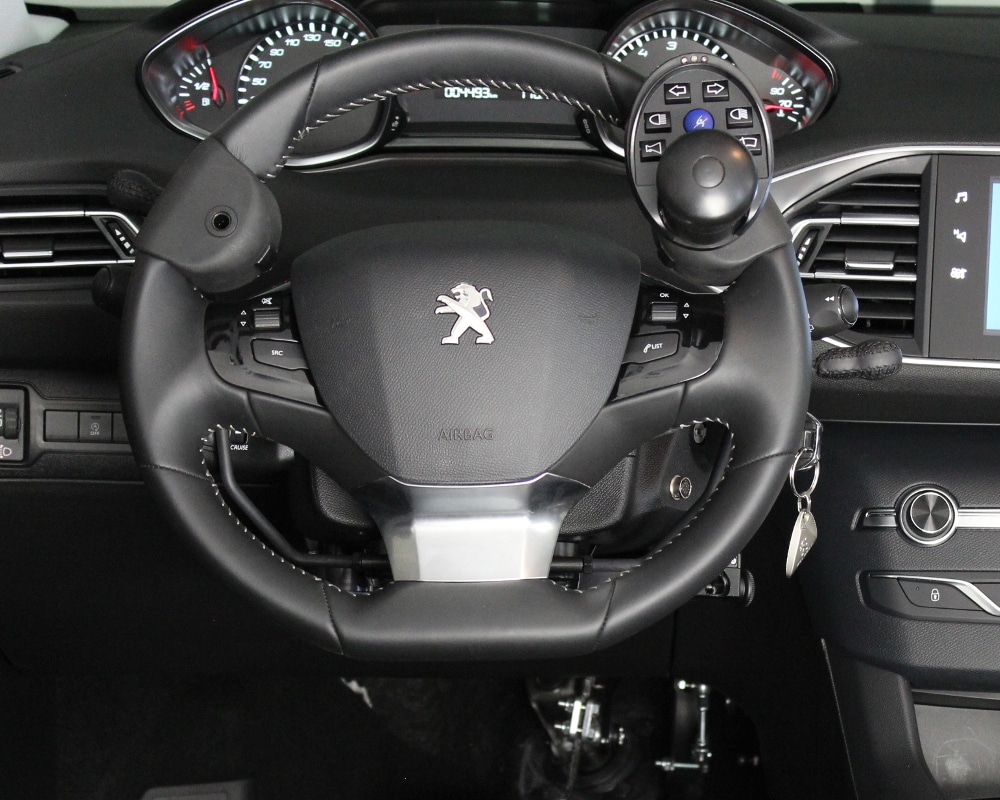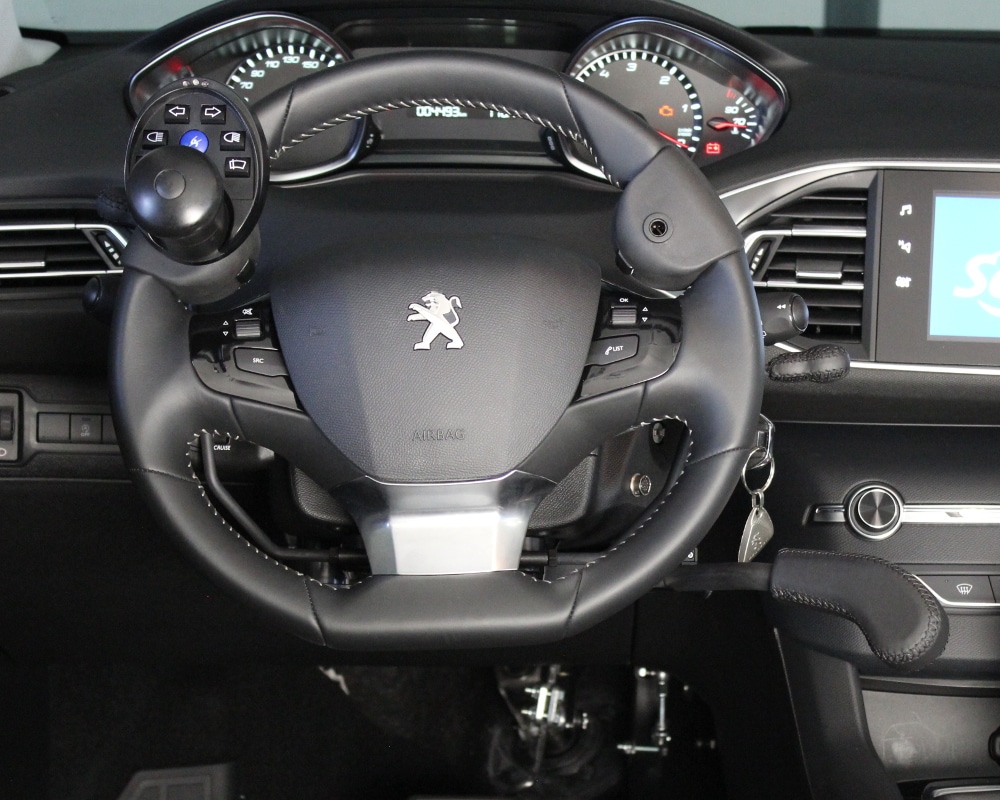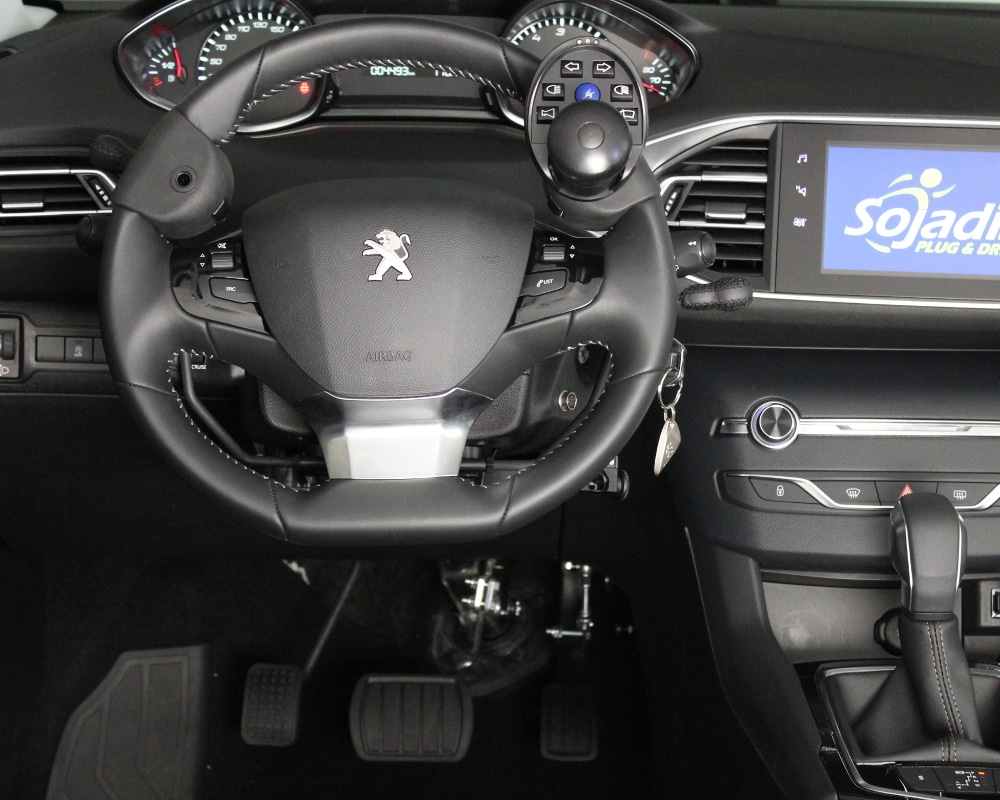 Discover our innovative solutions to make driving easier for everyone…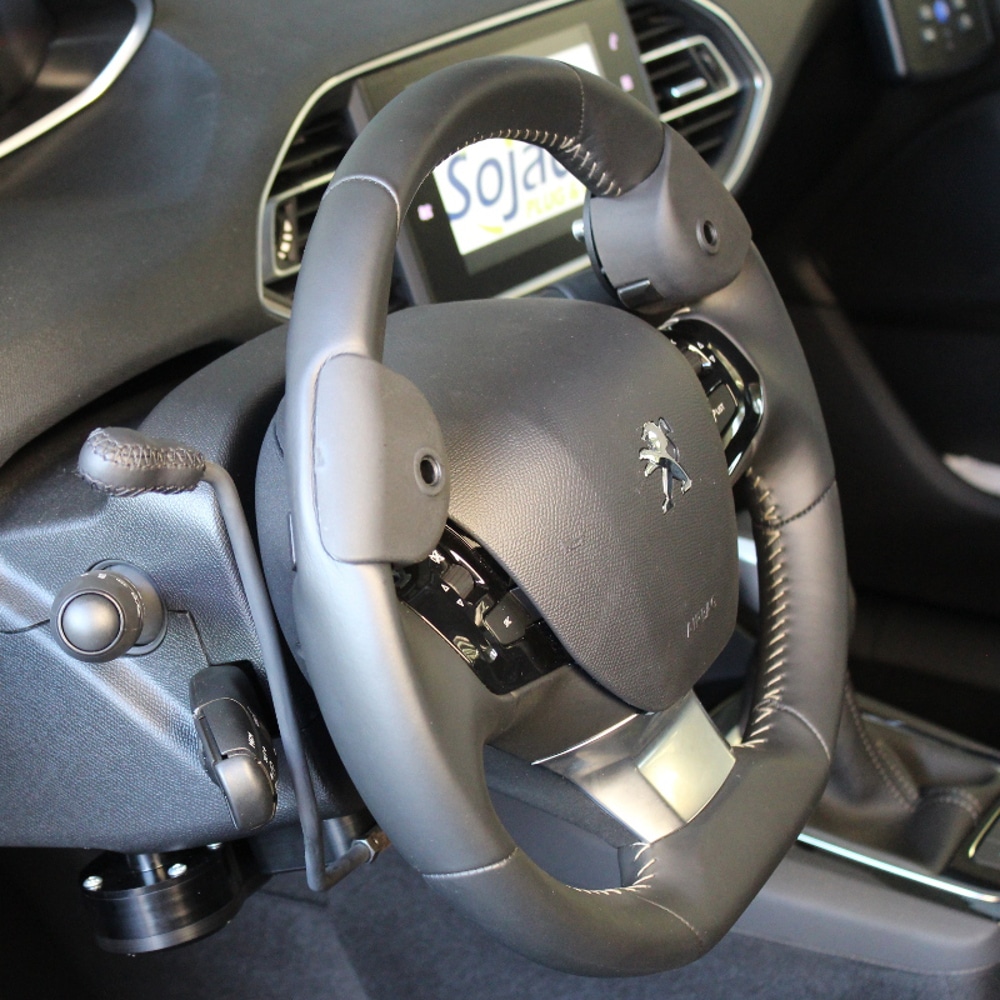 Accelerator system operated by a lever located on either side of the steering wheel to enable smooth and comfortable driving.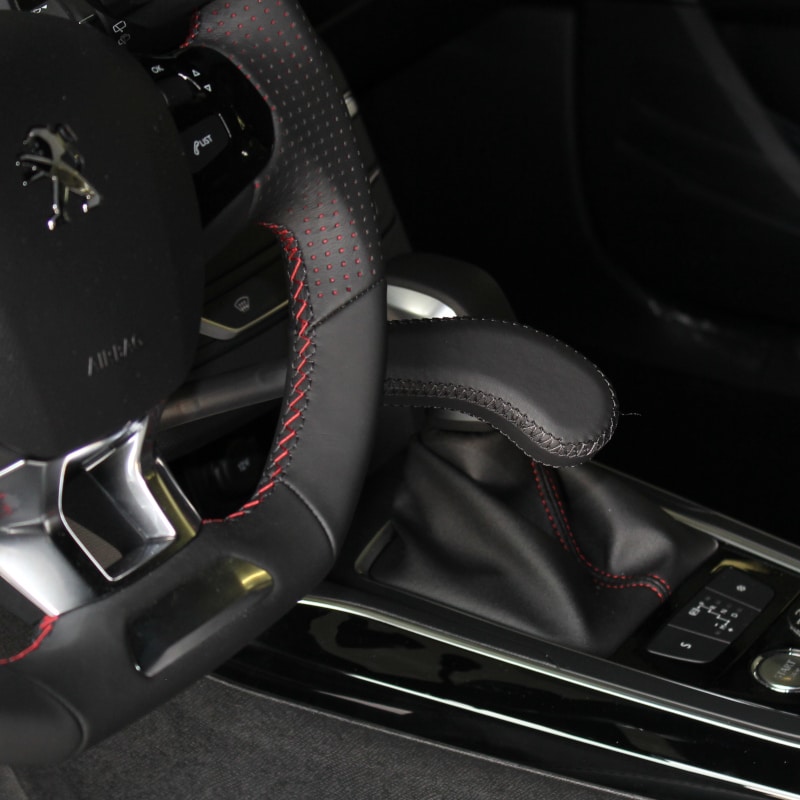 Manual braking system activated by pushing horizontally on the lever mounted to the right of the steering wheel, with a brake lock button that frees your hand so you can start the engine.
Electronic system enabling a left accelerator pedal to be added.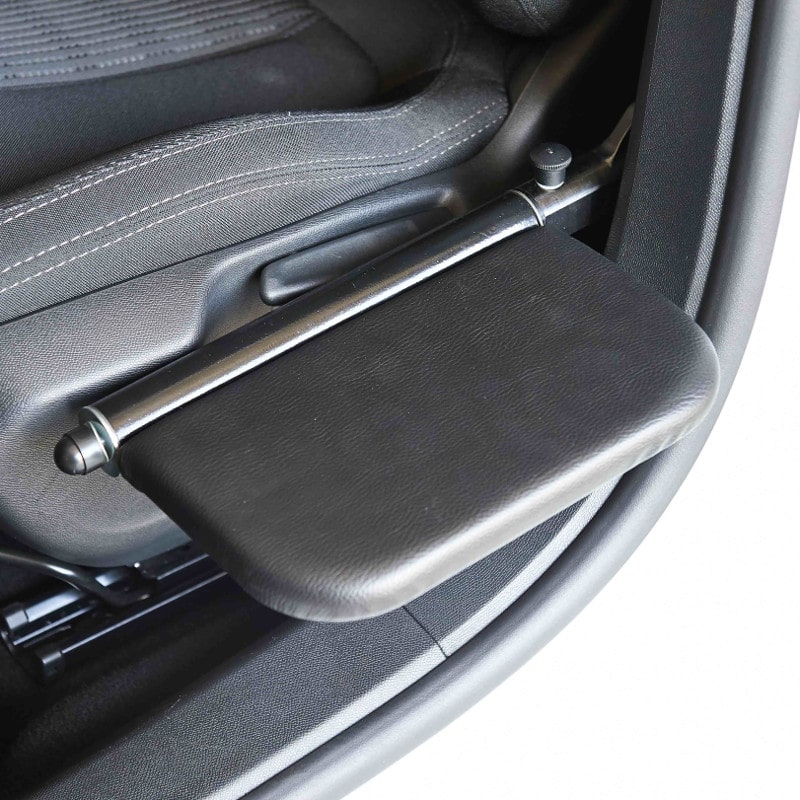 Transfer plate installed alongside the seat for easy access to the driver's seat. Practical and sturdy, with a quick lock/lock-release system.