CATEGORY I Braking
(French) driver's licence code I 20
STOPDIS II is a reliable and effective manual brake designed for people with lower limb disabilities. It replaces the brake pedal and integrates perfectly into the driver's space.
It is operated by pushing horizontally on the control mounted to the right of the steering wheel.
Its locking button, a feature exclusive to SOJADIS Équipement and unique in France, replaces the hand brake action to help when starting an automatic car and is particularly useful on hill starts!
> I press on the STOPDIS II locking button, then start the car
> I push on the lever with my right hand to brake
LOCKING BUTTON UNIQUE IN FRANCE
Safety
Braking quality (strength, smoothness, responsiveness) is identical to that of a foot-operated brake pedal
INSTALLATION
Installation on any vehicle with automatic transmission

Removable without tools
Conformity
> Complies with ECE R13H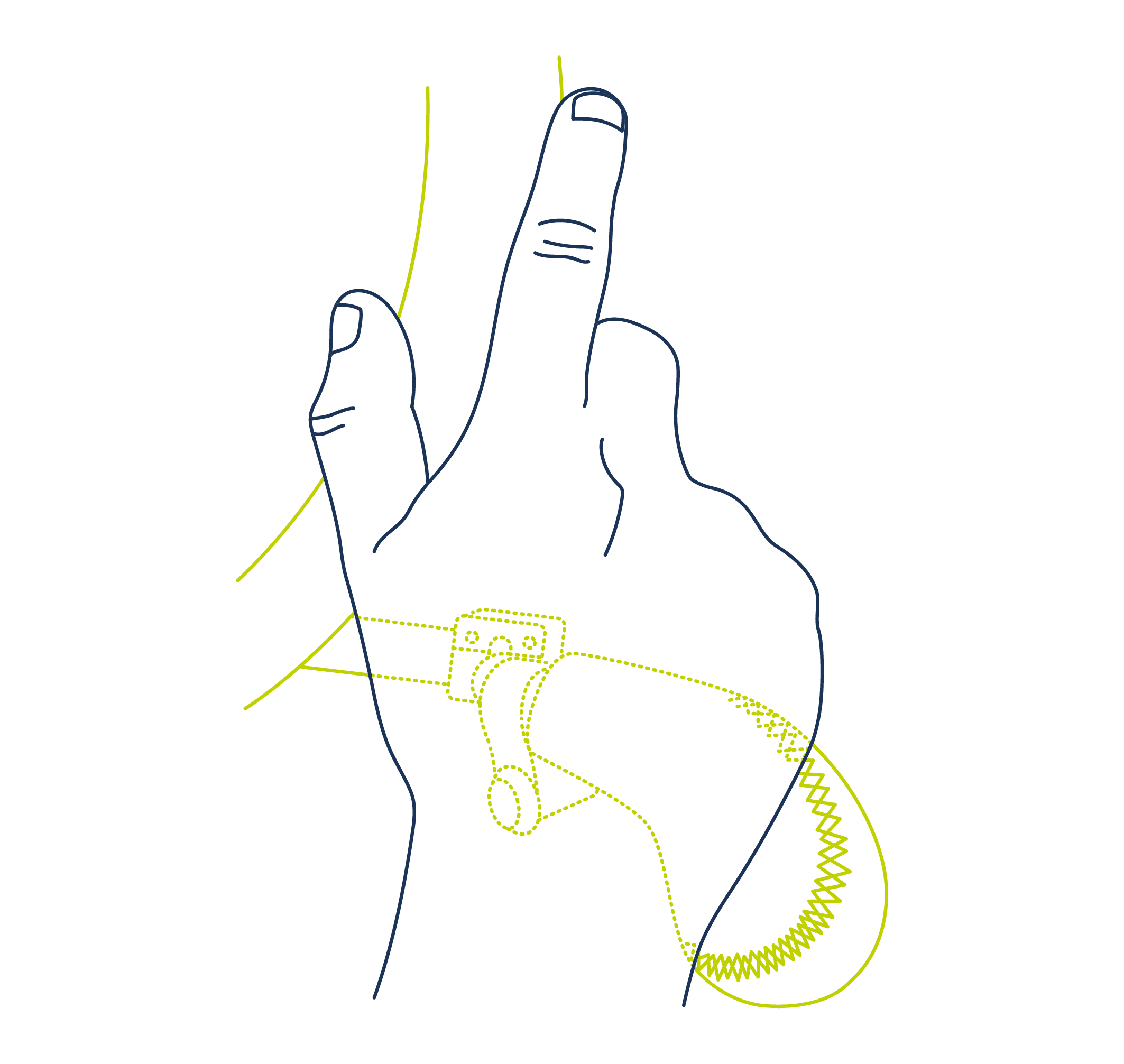 Discover our innovative solutions to make driving easier for everyone…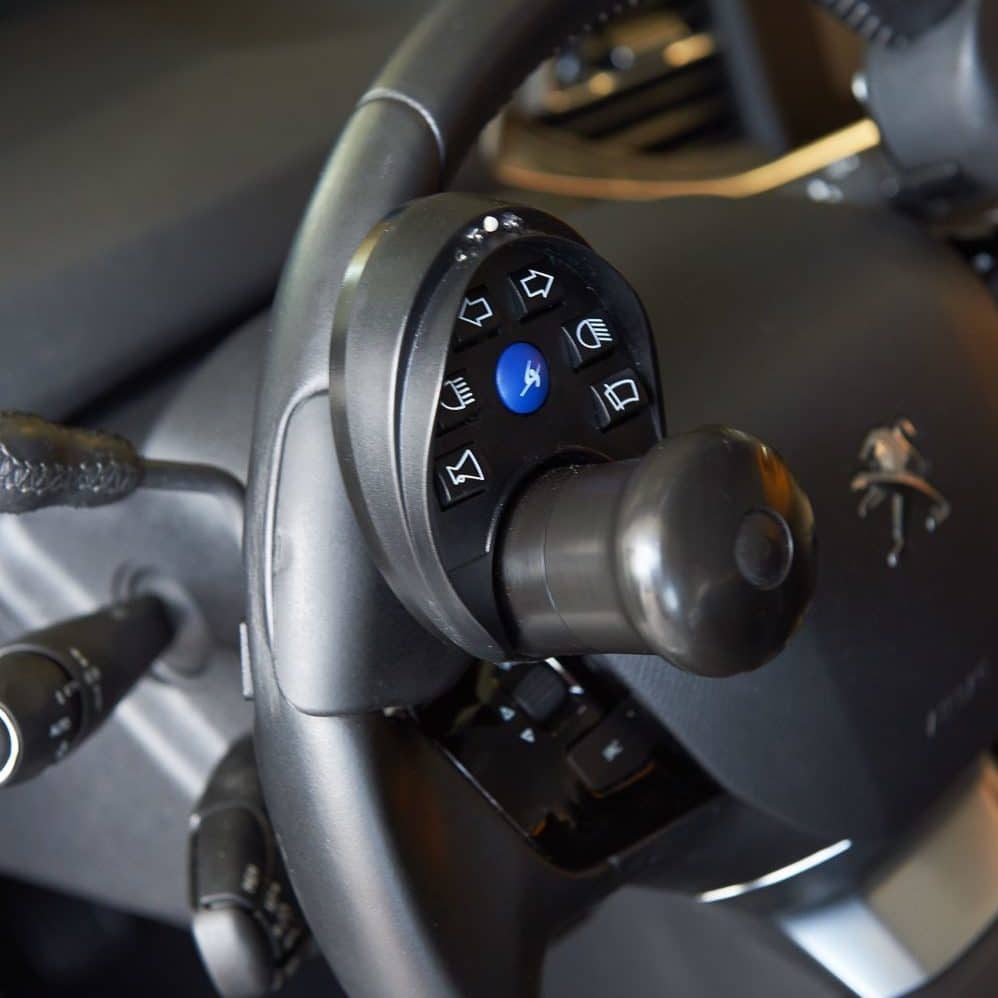 Secondary driving controls, fixed or swivelling and quick-release, multifunction device with 7 buttons activating up to 12 functions.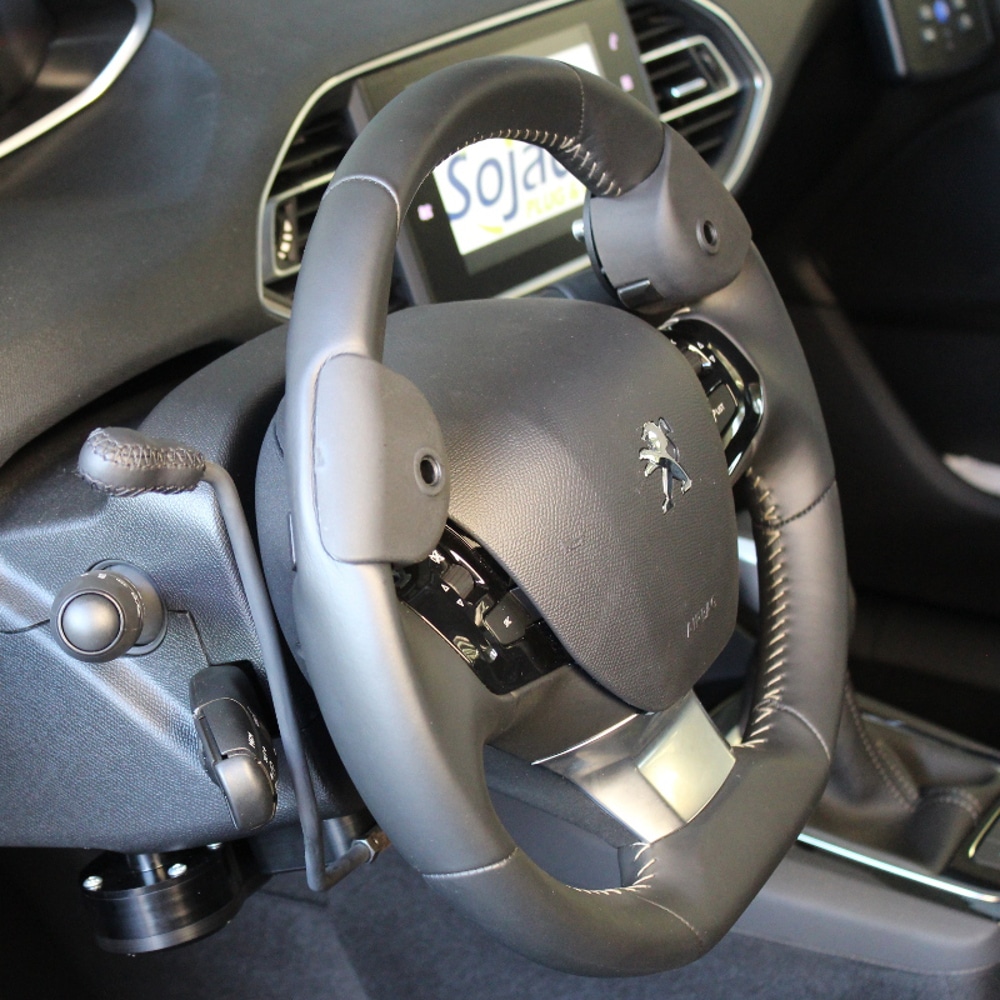 Accelerator system operated by a lever located on either side of the steering wheel to enable smooth and comfortable driving.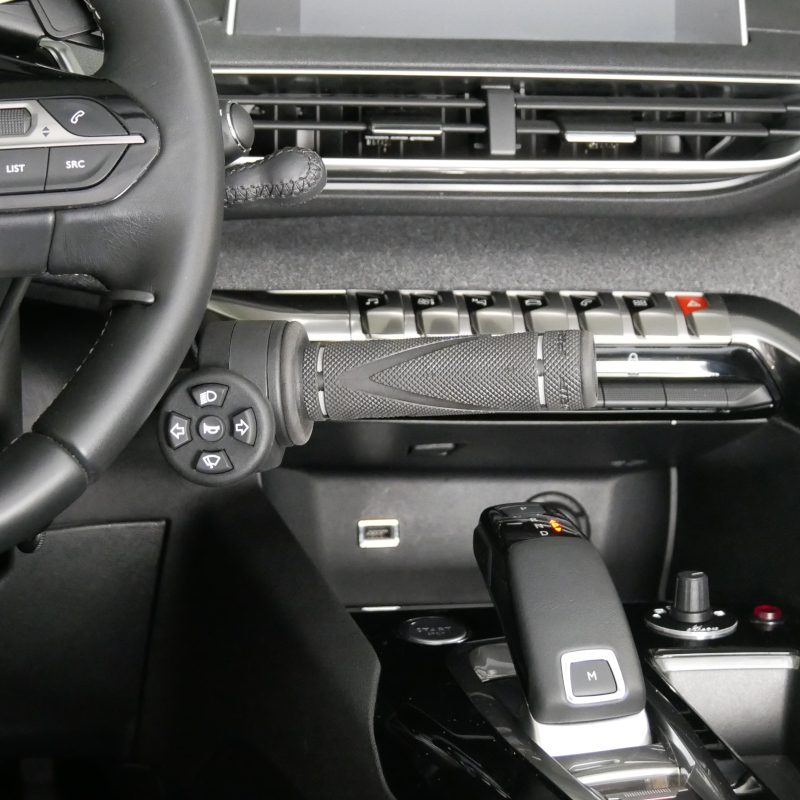 All-in-one control mounted to the right or left of the steering wheel: rotate to accelerate and push horizontally to brake, 7 functions on a joystick (lights, indicators, wipers).