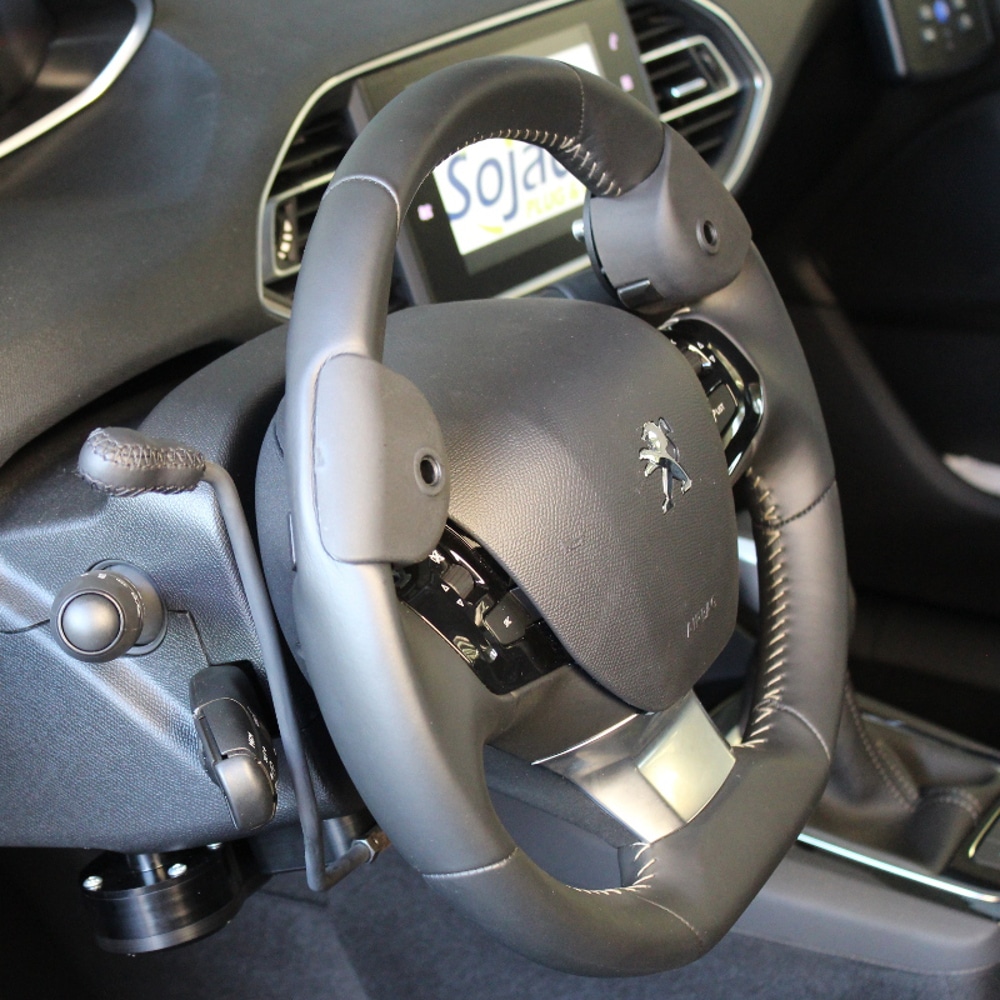 Accelerator system operated by a lever located on either side of the steering wheel to enable smooth and comfortable driving.
Electronic system enabling a left accelerator pedal to be added.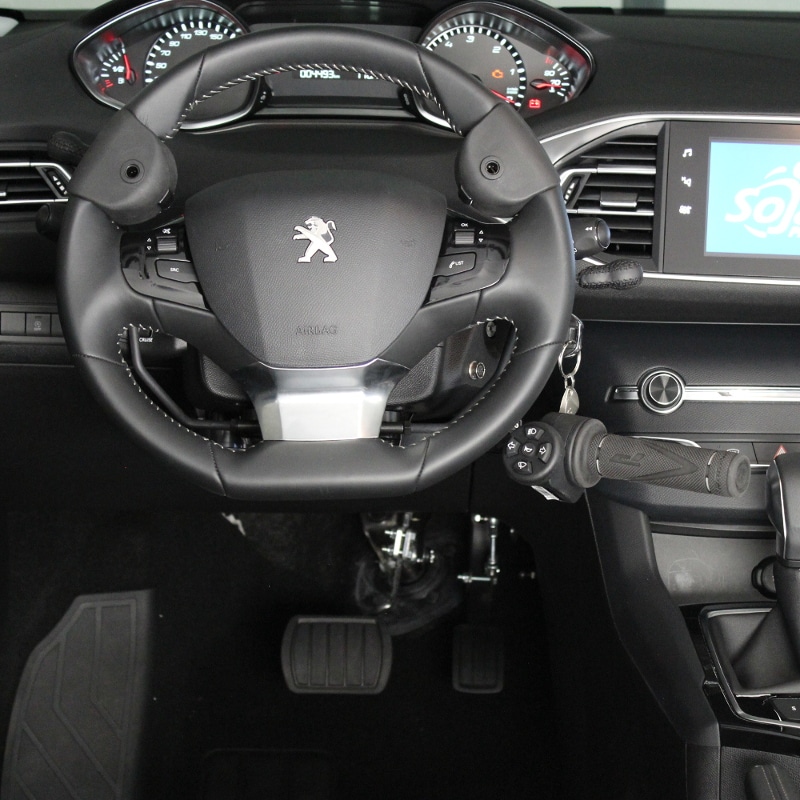 All-in-one control mounted to the right or left of the steering wheel: rotate to accelerate and push horizontally to brake & 7 functions on a joystick (lights, indicators, wipers, etc.).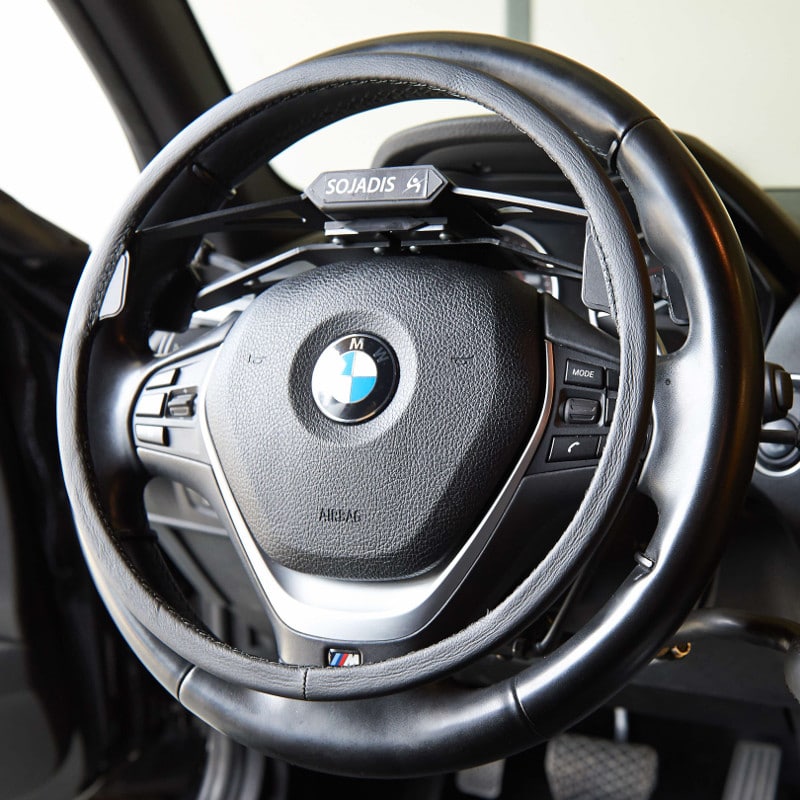 Acceleration system operated by applying pressure to a ring installed over or under the steering wheel.