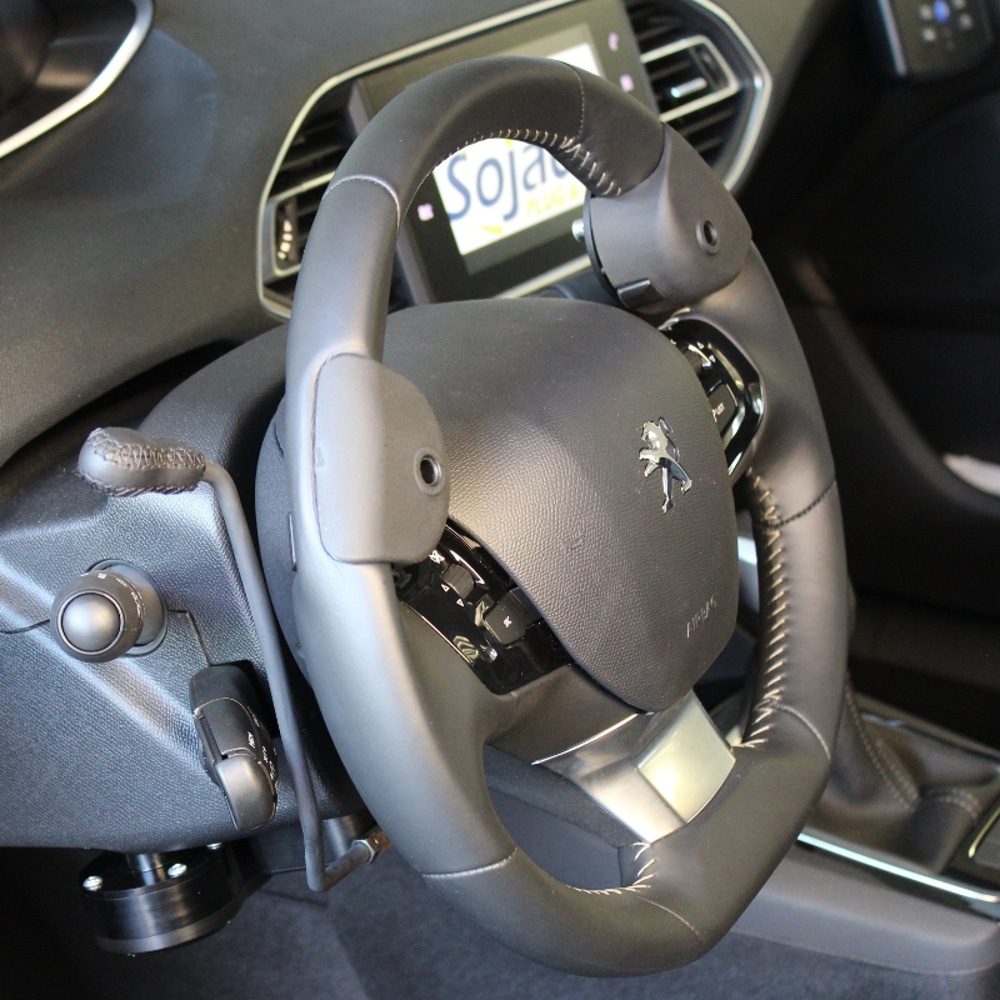 Accelerator system with two joysticks on either side of the steering wheel, providing a smooth and ergonomic ride.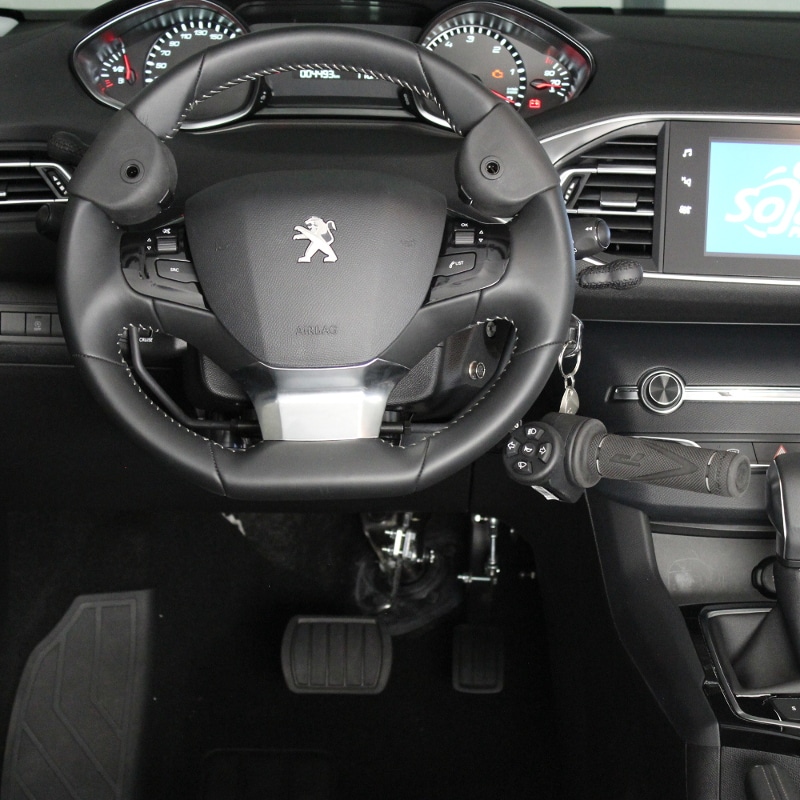 Secondary driving controls, fixed or swivelling and quick-release, multifunction device with 7 buttons activating up to 12 functions: > lights (dipped and main beam).
Acceleration system operated by applying pressure to a ring installed over or under the steering wheel.